Cheapest Bulk SMS Service in the UK – Get Free Trial
We Offer Services that can Boost Businesses & Customer Communications through Bulk SMS & 24/7 Support.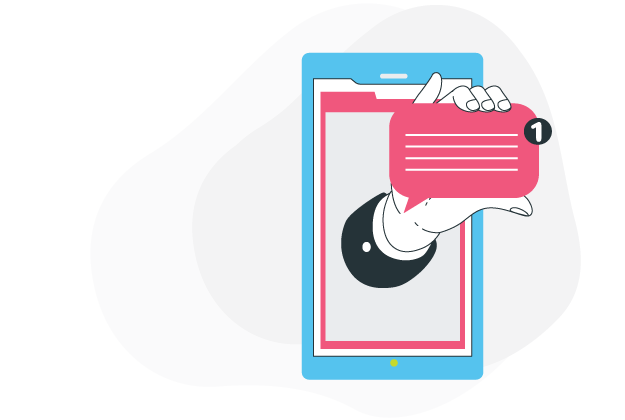 PRICING
Exclusive Offers for UK Bulk SMS
10000/SMS
Send SMS With Name Sender Id
Send SMS Multi Language Support
Web API Support
100% Uptime
Reliable Delivery
50000/SMS
Send SMS With Name Sender Id
Send SMS Multi Language Support
Web API Support
100% Uptime
Reliable Delivery
100000/SMS
Send SMS With Name Sender Id
Send SMS Multi Language Support
Web API Support
100% Uptime
Reliable Delivery
Special Features
Why Is It Special
Personalized Sender ID
You must have always thought of making a unique identity for your brand? We understand the need to stand from the rest. That's why we have come up with Sender ID for your brand to make a mark. Get your brand recognized using alphanumeric characters.
Bulk Promotional Messages
Within no time, you can send bulk messages to your contact list in an easy manner using our web panel. The way of typing messages manually is a thing of the past. Now you can send messages automatically to the end number of customers in a jiffy.
Real-Time Reports
Now you don't have to wait for a long time to check the status of delivered messages. Using our API, You will be able to receive a detailed SMS delivery status. Even if the messages are sent to thousands of customers, you can easily track the status.
Sending Promotional Marketing SMS campaigns to UK, Why Choose SMSala?
SMSala supports all the mobile networks in UK 3 UK, Earthadvice, Cloud9, Fixed lines, Intelligent, K COM, Lycamobile, O2, Orange, Swiftnet, T-Mobile, Tesco, Virgin Mobile. We offer delivery with International Long code Senders, Alpha Numeric Senders and Local Short code Senders, SMSala is a proud direct partner of over 800 Mobile Networks Globally and Helps Companies with Promotional SMS Campaigns, OTP Validation, Sending Banking Alerts and other critical information.
SMS API & Web Panel
Send SMS to any country
Dynamic Sender ID
Unicode Support
OTP Verification API
Contact List API
Messages over https API
Send SMS to any country
Dynamic Sender ID
Unicode Support
OTP Verification API
Contact List API
Messages over https API
Features
Awesome Features
Personalized Sender ID
Get your SMS Branded by using alphanumeric Sender ID characters.
Two Factor Authentication
Get the essential security to your Apps using Transactional SMS API.
Notifications & Alerts
Using our Transactional SMS API, you can send reminders, notification alerts to any or all of your customers
Bulk Promotional Messaging
Our Easy to use Web Panel allows you to send SMS to contacts in an Excel File – in just few minutes
Real Time Reports
Receive detailed SMS Delivery Status through our API or take
advantage of Analytical reports on our Web Panel
Scheduled Campaigns
Using our Promotional & Transactional SMS schedulers you can
schedule SMS in any Time Zone
Which One to Choose Among Promotional SMS, Transactional SMS & Alert SMS?
Depending upon your requirement you can choose the SMS route
which suits your business needs, be it for Bulk SMS marketing or engaging your customers, there are
various regulatory guidelines concerning your SMS user database.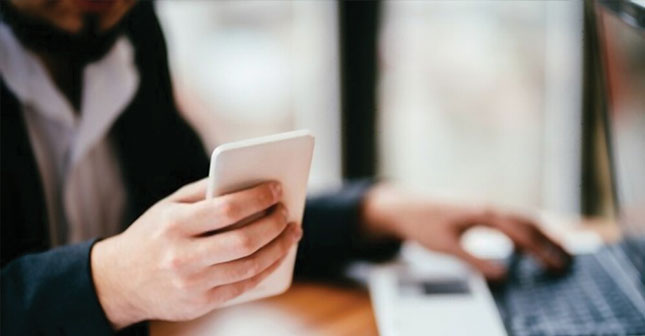 Transactional SMS

Transactional SMS are for sending important information, such as, Two Factor Authentication, Transaction Alerts and other. There should not be any promotional content in these SMS. SMS can be sent anytime of the day.
Read more

Promotional SMS

Promotional SMS are meant for the sole purpose of promoting and marketing your services and products as well as for creating your brand value. Can be sent between 9 AM to 9 PM in any Time Zone, SMS are sent to Opt-In Customers only
Read more

Alert SMS

Alerts SMS routes are used for delivering Time critical information, Two-Factor Authentication, Passwords etc SMS, Using our intelligent redundant routing technology these SMS are Delivered with-in 5-10 secs
Read more
FREQUENTLY ASKED QUESTIONS (FAQs)
We thought you would never ask.
Bulk SMS is the process of delivering a huge quantity of SMS messages to several receivers at the same time. Businesses and organizations frequently utilize it for a variety of objectives, including marketing campaigns, notifications, alerts, and consumer involvement.
Bulk SMS has various advantages, including cost-effectiveness, rapid and direct engagement with clients, higher open rates than email, a broad reach because virtually everyone owns a mobile phone, customisable messages, and the opportunity to trace the delivery status of each message.
The number of recipients is limited by the bulk SMS service provider (SMSala allows one to select as many as a million recipients or as many as an Excel file can accommodate) and the bundle or plan you select. Scalability is provided by certain providers, allowing you to send SMS to hundreds or even millions of people at once.
Consider cost, delivery rates, dependability, customer support, features and functions, scalability, ease of use, integration possibilities, and the supplier's reputation and track record in the market when choosing a Bulk SMS Service Provider.
Yes, SMSala allows you to utilize shortcodes or keywords to communicate with recipients in two ways. Shortcodes are five or six-digit numbers that are easier to memorize than phone numbers. Keywords are special words or phrases that recipients can use to activate an action or reaction by sending to the shortcode.
Bulk SMS sending to mobile networks in the UK and other countries is made simple with SMSala. Using personalized sender IDs, SMSala makes it quick and easy to send messages to popular UK mobile networks including EE, O2, Vodafone, and others. SMSala's mission is to guarantee that your messages are delivered consistently, effectively, and affordably to recipients over a variety of networks.
The average delivery time for bulk SMS Messages in the United Kingdom might vary based on a number of factors, including mobile network, message volume, and network congestion. However, bulk SMS messages sent within the UK using reputable service providers such as SMSala are often sent almost instantaneously or within a few seconds. While most communications are delivered on time, some delays may occur due to network circumstances or temporary technical faults.
Yes, Bulk SMS services are commonly used for international texting from the UK. SMSala frequently gives the opportunity to send bulk SMS messages to recipients in numerous countries across the world. It is crucial to note, however, that the availability of international texting as well as the exact countries supported may differ depending on the service provider.
The cost of Bulk SMS Services in the United Kingdom varies based on the service provider and the features and choices you select. Pricing is often determined by criteria such as the number of SMS messages you want to send, the volume of messages per month, any additional features or customization choices, and whether you choose a prepaid or subscription-based model.