Promote Your Business With Promotional SMS
Sending promotional SMS is one of the best ways to market your
brand to a targeted list of contacts
Boost Your Business with promotional SMS service from SMSala.
As the name implies promotional SMS are meant for the sole purpose of promoting your services and products as well as for creating your brand value. In the mobile age marketing via SMS has caught the new age trend and no business can keep its eyes off this latest and impactful medium of marketing.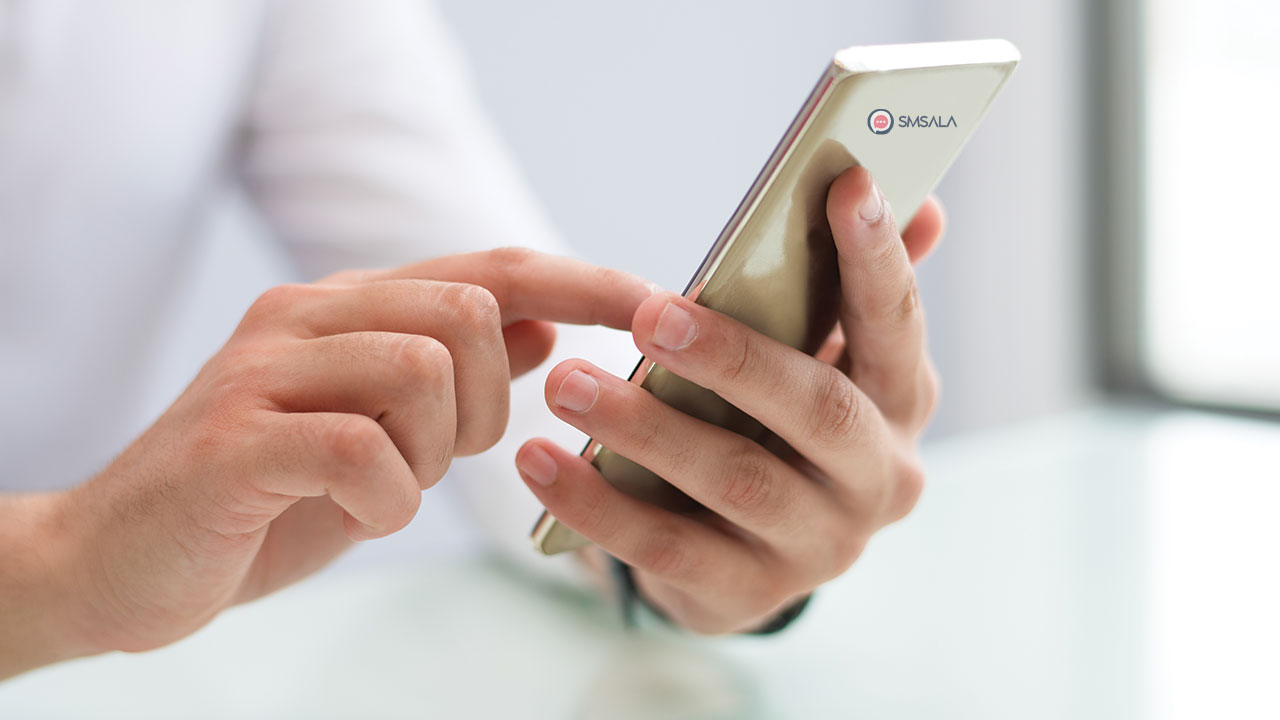 Your brand name can serve as the sender id of a promotional bulk SMS service, making it easier to stay in touch with your regular customers. For example, you can greet them during occasions like Eid, Ramadhan, Diwali, Holi, Christmas, etc. You can also notify them about discounts and new products through text sms services. When you use Bulk SMS Services for promotional purposes, you can receive accurate and immediate delivery reports. Additionally, you can track the history of bulk SMS sent.
At SMSala we have designed our software in a way that it makes it possible for you to send Bulk promotional SMS to multiple users at a short notice, without having to face too many hurdles. At SMSala our experts strive to provide numerous options to stay in touch with your customers, employees and other significant targeted audience. We at SMSala also believe that marketing should not cost you a fortune.
Thus, to help you to create a buzz in the market we make available Bulk Promotional SMS at the most competitive prices and we guarantee that you will find them lowest with all the features and quality overloaded.
We have enhanced SMS servers that are capable of withstanding heavy loads and thus your SMS never fails because of a busy server. We never let you fail in your email campaign.
Advantages of Promotional SMS
  Fast and effective as mobiles are always in hand.
One of the cheapest methods of promotion.
Instant communication.
  Flexible platform.
  High open rate.
  High conversion rate.
  100 per cent reliable.
  Highly targeted.
Time saving.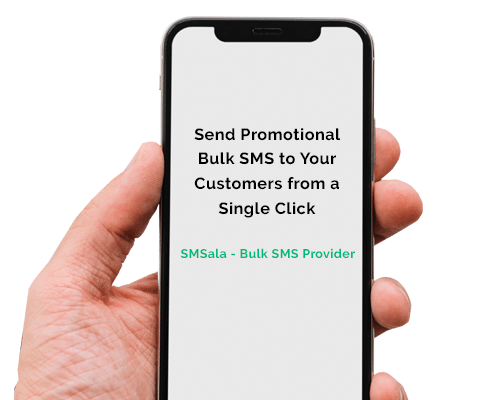 Features of Promotional Bulk SMS
Time of the SMS can be schedule so that messages are delivered to customers at an appropriate time.
  DND Numbers are automatically filtered and will be send back to you.
  Our system dynamically creates numeric sender IDs that will reflect as a sender name to the recipients.
  High Priority SMS and Normal SMS options available.
  We just charge for the SMSs you buy and nothing extra. No setup fee is charged.
  Multiple language option.
  Real time reporting system.