Bulk SMS Indonesia With Custom URL Shortener
We Provide the Best Prices for your Promotional or Transactional SMS Campaigns.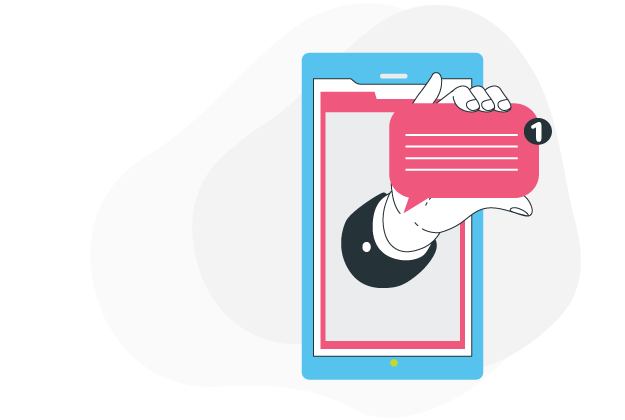 PRICING
Exclusive Offers for Indonesia Bulk SMS
10000 SMS
Send SMS With Name Sender Id
Send SMS Multi Language Support
Web API Support
100% Uptime
Reliable Delivery
50000 SMS
Send SMS With Name Sender Id
Send SMS Multi Language Support
Web API Support
100% Uptime
Reliable Delivery
100000 SMS
Send SMS With Name Sender Id
Send SMS Multi Language Support
Web API Support
100% Uptime
Reliable Delivery
Special Features
Why Is It Special
Unbeatable Rates
The wait for an SMS service provider that allows you to send thousands of messages at the cheapest rates is over. Don't worry, for you to send Bulk SMS around the globe, we offer you high-quality service at an affordable price unmatched in the market.
Upload Excel Sheet
You can upload the CSV excel files directly to send SMS. Our panel has 6 different options to send SMS Campaigns. You can save your contact list; you can select multiple contact lists while sending SMS. You can also send personalized messages.
Increase Customer Engagement
For you to grow at a faster pace, sending timely discounts and coupons to your customers does help in reaching the desired goal. By doing so, you can ensure a high return on investment( ROI) for your enterprise. We can help you in delivering the message on time to all clients around the world.
Sending Promotional Marketing SMS campaigns to Indonesia, Why Choose SMSala?
SMSala supports all the mobile networks in Indonesia, PSN, Indosat, Axis, Telkomsel, Xl, Ceria, Pt Mobile-8 Telecom. We offer delivery with International Long code Senders, Alpha Numeric Senders and Local Short code Senders, SMSala is a proud direct partner of over 800 Mobile Networks Globally and Helps Companies with Promotional SMS Campaigns, OTP Validation, Sending Banking Alerts and other critical information.
SMS API & Web Panel
Send SMS to any country
Dynamic Sender ID
Unicode Support
OTP Verification API
Contact List API
Messages over https API
Send SMS to any country
Dynamic Sender ID
Unicode Support
OTP Verification API
Contact List API
Messages over https API
Features
Awesome Features
Personalized Sender ID
Get your SMS Branded by using alphanumeric Sender ID characters.
Two Factor Authentication
Get the essential security to your Apps using Transactional SMS API.
Notifications & Alerts
Using our Transactional SMS API, you can send reminders, notification alerts to any or all of your customers
Bulk Promotional Messaging
Our Easy to use Web Panel allows you to send SMS to contacts in an Excel File – in just few minutes
Real Time Reports
Receive detailed SMS Delivery Status through our API or take
advantage of Analytical reports on our Web Panel
Scheduled Campaigns
Using our Promotional & Transactional SMS schedulers you can
schedule SMS in any Time Zone
Which one to choose among Promotional SMS, Transactional SMS & Alert SMS?
Depending upon your requirement you can choose the SMS route
which suits your business needs, be it for Bulk SMS marketing or engaging your customers, there are
various regulatory guidelines concerning your SMS user database.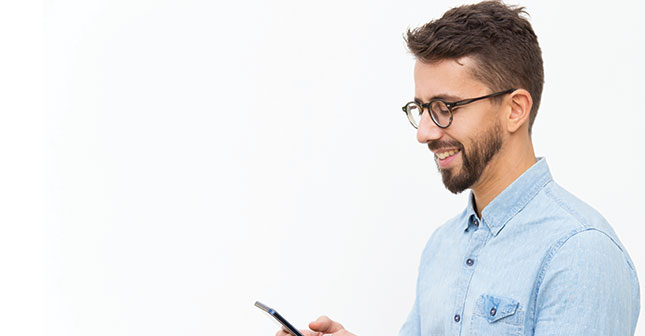 Transactional SMS

Transactional SMS are for sending important information, such as, Two Factor Authentication, Transaction Alerts and other. There should not be any promotional content in these SMS. SMS can be sent anytime of the day.
Read more

Promotional SMS

Promotional SMS are meant for the sole purpose of promoting and marketing your services and products as well as for creating your brand value. Can be sent between 9 AM to 9 PM in any Time Zone, SMS are sent to Opt-In Customers only
Read more

Alert SMS

Alerts SMS routes are used for delivering Time critical information, Two-Factor Authentication, Passwords etc SMS, Using our intelligent redundant routing technology these SMS are Delivered with-in 5-10 secs
Read more
FREQUENTLY ASKED QUESTIONS (FAQs)
We thought you would never ask.
A powerful communication tool called bulk SMS service enables companies and organizations to concurrently send a huge number of SMS messages to a specific audience. It is frequently used for corporate communications, marketing, promotions, alerts, and reminders.
It's easy to use bulk SMS for your business in Indonesia. Create an account with SMSala by signing up. After that, add your contact list, write your SMS, and schedule it. Your receivers will get the messages immediately or at a predetermined time.
Fast message delivery, excellent open rates, cost effectiveness, real-time reporting, and simple system connection are just a few of the benefits that SMSala provides. Our platform also guarantees that your messages will reach all significant Indonesian mobile networks in a timely manner.
You may include recipient names to your bulk SMS messages, yes. Our platform provides dynamic fields, enabling you to address each recipient specifically and giving your communications a unique touch.
In Indonesia, companies and industries across a range of sectors, including retail, e-commerce, hotel, healthcare, educational institutions, financial services, and more, can benefit from using bulk SMS. It is a productive approach to interacting with clients, advertising goods or services and distributing crucial information.
SMSala offers adaptable options to meet various demands. You may only send a certain number of messages each day or month, depending on the plan you choose. Your subscription may be upgraded as your message needs increase.
Data security and privacy are top priorities for SMSala. We maintain stringent security policies to prevent unwanted access to our platform and utilize industry-standard encryption technologies to protect your information.
SMSala allows a number of payment options, including bank transfers, debit cards, and credit cards. For our users, we guarantee a quick and easy payment procedure.
Yes, SMSala supports SMS APIs, making it simple to integrate with your apps, websites, or other services. Integration is simple thanks to our technical help and API documentation.
SMSala provides analytics and real-time data so you can monitor the effectiveness of your bulk SMS campaigns. To assess the success of your campaigns, you may keep an eye on delivery status, open rates, click-through rates, and other crucial indicators.