Cheap Bulk SMS Service Egypt – Free Trial
With SMSala you can send Promotional & Transactional SMS to Egypt without any content restrictions.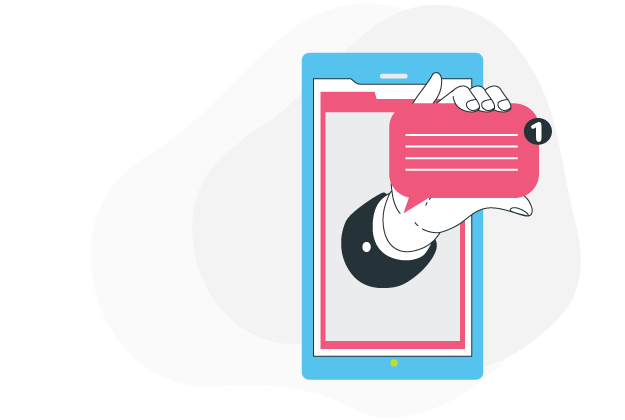 PRICING
Exclusive Offers Bulk SMS Services for Local Egypt
10000/SMS
Send SMS With Name Sender Id
Send SMS Multi Language Support
Web API Support
100% Uptime
Reliable Delivery
50000/SMS
Send SMS With Name Sender Id
Send SMS Multi Language Support
Web API Support
100% Uptime
Reliable Delivery
100000/SMS
Send SMS With Name Sender Id
Send SMS Multi Language Support
Web API Support
100% Uptime
Reliable Delivery
Special Features
Why Is It Special
Unbeatable Rates
Our direct interconnections with operators around the globe Rate and Route Quality based Automated SMS gateway routing and State of Art infrastructure ensure higher delivery rates, least latencies, and Round the clock Support
International Coverage
We cover 750+ networks covered globally and increasing continuously with our cost-effective state-of-art messaging delivery platform. We guarantee delivery to each and every mobile number. You can send SMS to both national and international numbers.
Messaging Quality
Sending messages is quite easy, but Delivering them quickly and consistently is more difficult. We use technologies that help us to exceed the benchmarks of messaging quality, regardless of the geographical location of the User.
Sending Promotional Marketing SMS campaigns to Egypt, Why Choose SMSala?
SMSala supports all the mobile networks in Egypt Etisalat, Orange (MobiNil), and Vodafone. We offer delivery with International Long code Senders, Alpha Numeric Senders, and Local Short code Senders, SMSala is a proud direct partner of over 800 Mobile Networks Globally and Helps Companies with Promotional SMS Campaigns, OTP Validation, Sending Banking Alerts and other critical information.
SMS API & Web Panel
Send SMS to any country
Dynamic Sender ID
Unicode Support
OTP Verification API
Contact List API
Messages over https API
Send SMS to any country
Dynamic Sender ID
Unicode Support
OTP Verification API
Contact List API
Messages over https API
Features
Awesome Features
Personalized Sender ID
Get your SMS Branded by using alphanumeric Sender ID characters.
Two Factor Authentication
Get the essential security to your Apps using Transactional SMS API.
Notifications & Alerts
Using our Transactional SMS API, you can send reminders, and notification alerts to any or all of your customers
Bulk Promotional Messaging
Our Easy to use Web Panel allows you to send SMS to contacts in an Excel File – in just a few minutes
Real-Time Reports
Receive detailed SMS Delivery Status through our API or take
advantage of Analytical reports on our Web Panel
Scheduled Campaigns
Using our Promotional & Transactional SMS schedulers you can
schedule SMS in any Time Zone
Which One to Choose Among Promotional SMS, Transactional SMS & Alert SMS?
Depending upon your requirement you can choose the SMS route which suits your business needs, be it for Bulk SMS marketing or engaging your customers, there are various regulatory guidelines concerning your SMS user database. Our bulk SMS services become all the more unique in this age of technology where conventional ways of business promotion are losing their relevance and more and more people are showing interest in bulk SMS.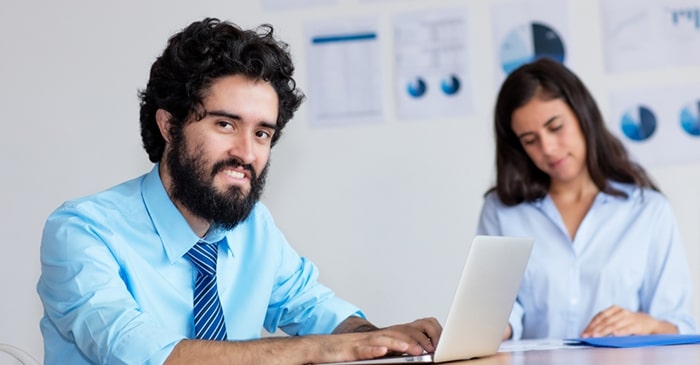 Transactional SMS

Transactional SMS is for sending important information, such as, Two Factor Authentication, Transaction Alerts, and others. There should not be any promotional content in these SMS. SMS can be sent any time of the day.
Read more

Promotional SMS

Promotional SMS are meant for the sole purpose of promoting and marketing your services and products as well as for creating your brand value. Can be sent between 9 AM to 9 PM in any Time Zone, SMS are sent to Opt-In Customers only
Read more

Alert SMS

Alerts SMS routes are used for delivering Time critical information, Two-Factor Authentication, Passwords etc SMS, Using our intelligent redundant routing technology these SMS are Delivered within 5-10 secs
Read more
Bulk SMS Marketing Eygpt, Let's get Sending Together
We help your business grow, support customers and automate processes by providing Bulk SMS services. SMSala is the most popular Bulk SMS Service Provider in Egypt. We assure you that with our bulk SMS service solutions, you will not just reach millions of customers within a short time at a 1 click of a button but will also reduce your input cost on marketing. Providing promotional and transactional SMS services at an affordable cost with friendly service and support makes our business constantly expand over time and to new horizons in the future.
FREQUENTLY ASKED QUESTIONS (FAQs)
We thought you would never ask.
Bulk SMS in Egypt is sent using specialized platforms such as SMSala, where you can upload your contact list, create a message, and send it to your recipients all at once.
Using bulk SMS in Egypt has various advantages, including rapid access to a large audience, lower costs, greater open rates, and the flexibility to tailor messages.
Absolutely! In Egypt, bulk SMS is an excellent marketing technique that allows businesses to promote their products, services, and special offers to their target audience.
To begin sending bulk SMS in Egypt with SMSala, just create an account on their website, select an appropriate plan, and begin sending messages to the people you specify.
Bulk SMS services are classified into two types: transactional sms and promotional. Transactional SMS is used for vital and useful communications, whereas promotional SMS is used for marketing and promotion.
The cost of sending bulk SMS is determined by criteria such as the number of messages sent, the destination, the kind of service, and any additional services selected. Bulk SMS is often less expensive than traditional marketing tactics.
Reputable bulk SMS companies take data security seriously and utilize encryption technologies to protect the information of your receivers. To secure data privacy, it is critical to select a reputable service
Yes, bulk SMS may be an excellent tool for internal communication, such as providing staff updates, meeting reminders, or emergency notifications.
Yes, you may segment your contact list and send customized bulk SMS to different groups based on demographics, geography, or other factors.
Shortcodes are five or six-digit numbers that are typically used for mass marketing campaigns, whereas longcodes are conventional phone numbers that allow for two-way communication with receivers.