Bulk SMS Service in India at
Best Prices Ever !
With SMSala You can send Powerful Bulk SMS Campaigns to India without any content restrictions.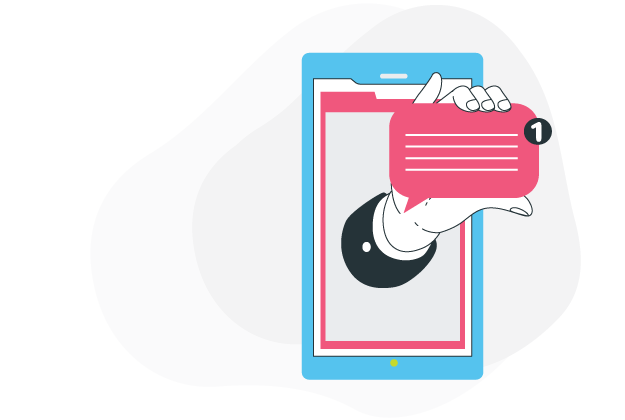 PRICING
Exclusive Offers for Local India Bulk SMS
Send SMS With Name Sender ID
Send SMS Multi Language Support
Web API Support
100% Uptime
Reliable Delivery
Dynamic Sender ID
Unicode Support
OTP Verification API
Contact List API
Messages over https API
Send SMS With Name Sender ID
Send SMS Multi Language Support
Web API Support
100% Uptime
Reliable Delivery
Dynamic Sender ID
Unicode Support
OTP Verification API
Contact List API
Messages over https API
Send SMS With Name Sender ID
Send SMS Multi Language Support
Web API Support
100% Uptime
Reliable Delivery
Dynamic Sender ID
Unicode Support
OTP Verification API
Contact List API
Messages over https API
Got Large Volumes?
Special Features
Why Is It Special
Unbeatable Rates
We offer transparent and affordable pricing plans that cater to businesses and organizations of all sizes. Our rates are carefully structured to provide maximum value for your investment, without compromising on the quality of our services.
Delivery Speeds
At SMSala, we understand the importance of timely communication, which is why we offer lightning-fast delivery speeds for our SMS services. Our cutting-edge technology and direct connections with operators worldwide ensure that your messages are sent and received quickly, with minimal delays or latencies.
Messaging Quality
Our team of experts works closely with you to craft messages that are tailored to your specific needs and goals. We also provide customizable templates and features that allow you to personalize your messages and make them more engaging.
Sending Promotional Marketing SMS campaigns to India, Why Choose SMSala?
At SMSala, we offer a comprehensive SMS marketing solution that allows businesses to send promotional campaigns to mobile users across India. Our platform supports all the major mobile networks in India, including Net, MTS, Vodafone Essar, Airtel, Idea, Reliance Telecom, Loop Mobile, Aircel, BSNL Dolphin, Cellone, Tata Docomo, Uninor, and S Tel. We offer delivery with International Long code Senders, Alpha Numeric Senders, and Local Short code Senders, making it easy for you to reach your target audience.
As a direct partner of over 800 mobile networks globally, we have the expertise and resources to help businesses with various SMS use cases, including promotional campaigns, OTP validation, sending banking alerts, and other critical information. Our platform is easy to use, secure, and cost-effective, with flexible pricing plans that suit businesses of all sizes. Additionally, our dedicated support team is available round-the-clock to assist you with any questions or issues you may have. Choose SMSala for your promotional SMS campaigns and unlock the power of mobile marketing today.
Features
Awesome Features
Personalized Sender ID
Get your SMS Branded by using alphanumeric Sender ID characters.
Two Factor Authentication
Get the essential security to your Apps using Transactional SMS API.
Notifications & Alerts
Using our Transactional SMS API, you can send reminders, and notification alerts to any or all of your customers
Bulk Promotional Messaging
Our Easy to use Web Panel allows you to send SMS to contacts in an Excel File – in just a few minutes
Real-Time Reports
Receive detailed SMS Delivery Status through our API or take
advantage of Analytical reports on our Web Panel
Scheduled Campaigns
Using our Promotional & Transactional SMS schedulers you can
schedule SMS in any Time Zone
Which One to Choose Among Promotional SMS, Transactional SMS & Alert SMS?
Depending upon your requirement you can choose the SMS route
which suits your business needs, be it for Bulk SMS marketing or engaging your customers, there are
various regulatory guidelines concerning your SMS user database.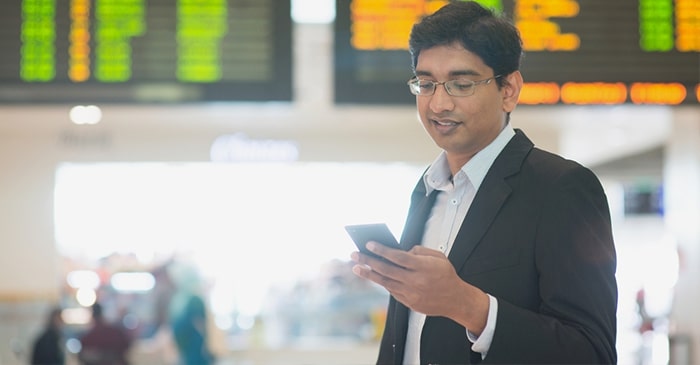 Transactional SMS

Transactional SMS are for sending important information, such as Two Factor Authentication, Transaction Alerts, and others. There should not be any promotional content in these SMS. SMS can be sent any time of the day.
Read more

Promotional SMS

Promotional SMS are meant for the sole purpose of promoting and marketing your services and products as well as for creating your brand value. Can be sent between 9 AM to 9 PM in any Time Zone, SMS are sent to Opt-In Customers only
Read more

Alert SMS

Alerts SMS routes are used for delivering Time critical information, Two-Factor Authentication, Passwords, etc SMS, Using our intelligent redundant routing technology these SMS are Delivered within 5-10 secs
Read more
FREQUENTLY ASKED QUESTIONS (FAQs)
We thought you would never ask.
Bulk SMS refers to the practice of sending a large number of text messages simultaneously to a group of recipients. It is commonly used for promotional or informational purposes by businesses and organizations.
Bulk SMS works by utilizing an SMS gateway or a bulk sms service provider. The sender uploads a list of recipients' phone numbers and the content of the message to the service provider's platform. The service provider then delivers the messages to the intended recipients through telecommunication networks.
Yes, sending bulk SMS is legal in India. However, there are regulations and guidelines set by the Telecom Regulatory Authority of India (TRAI) that need to be followed, such as obtaining consent from recipients and adhering to Do-Not-Disturb (DND) regulations.
Yes, Bulk SMS messages in India are limited to a maximum of 160 characters per message. If your message exceeds this limit, it will be split into multiple messages, and additional charges may apply.
Yes, you can schedule recurring SMS campaigns. You can set up campaigns to be automatically sent at specific intervals, such as daily, weekly, monthly, or on custom schedules.
DLT registration is mandated by the Telecom Regulatory Authority of India (TRAI) to combat unsolicited commercial communication (spam) and ensure that SMS messages are sent to recipients who have provided their consent. It helps in maintaining a transparent and secure ecosystem for bulk SMS services.
Entities such as telemarketers, businesses, aggregators, and other entities engaged in sending commercial or promotional SMS messages need to register on the DLT platform. The exact categories and registration requirements may vary based on the regulations and guidelines set by TRAI and the DLT platform operators.
The ability to migrate existing sender IDs and customer data to a new DLT provider may vary depending on the DLT Provider and their platform capabilities. It's advisable to check with the new DLT provider regarding the migration process and the availability of such services.
Here are some approved DLT providers for bulk sms registration in India (as of my knowledge cutoff in September 2021):
Vodafone Idea Ltd. (formerly known as Vodafone-Idea Cellular Ltd.)
Bharti Airtel Ltd.
Reliance Jio Infocomm Ltd.
BSNL (Bharat Sanchar Nigam Limited)
mGage India Pvt. Ltd.
The specific information and documents required for DLT registration depend on the DLT platform and the type of entity registering. Generally, you may need to provide details such as business name, address, contact information, registration documents, proof of identity, and consent records from your recipients.