Top 5 Bulk SMS Providers Around The Globe
The use of mobile marketing has grown manifold over the years, especially the induction of SMS marketing has changed the dynamics for businesses globally. Companies — big and small — are looking for cost-efficient Bulk SMS providers with high scalability and cent percent uptime to reach customers in different corners of the world.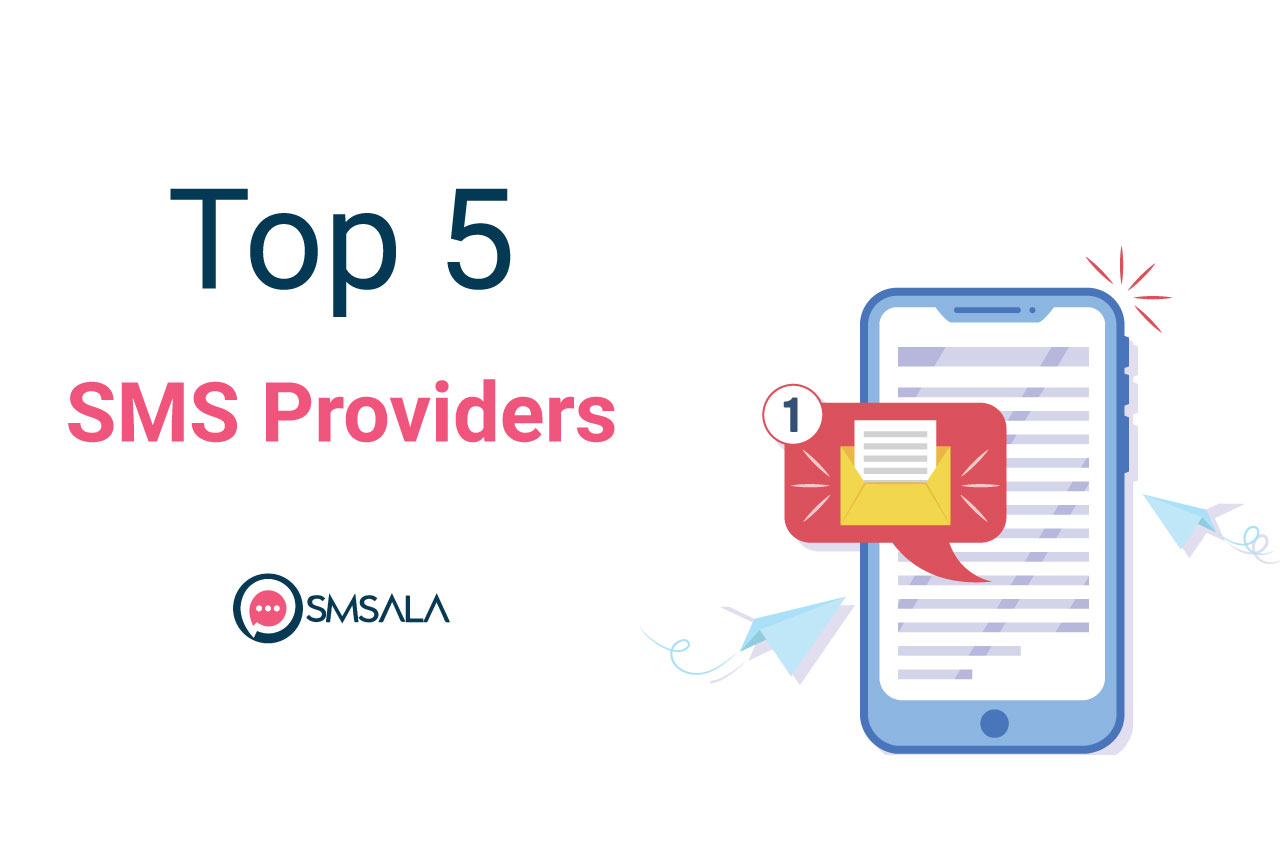 This shift in reaching out to prospective clients is also because of the increase in the number of smartphone users all over the world. According to one estimate, at present, the number of smartphone users globally is 6.648 Billion, covering more than 80% of the world's population. This heavy reliance on mobile phones has compelled marketing teams of brands to shift to digital marketing for better results and higher Return on Investment (ROI).
As most business heads are aware of the potential of Bulk SMS, the question boils down to which one to choose from the plethora of options in the market.
List of Top 5 Bulk SMS Providers
Below we have listed some of the Best Bulk SMS Providers in the world for you to be able to choose the one that suits your needs and requirements.
1) SMSala
Global Bulk SMS Solutions for Businesses around the world, SMSala, headquartered in the United Arab Emirates, has been in the messaging industry for the last several years. Making customer satisfaction the top priority, SMSala offers the best services and product packages according to client requirements.
The one-of-a-kind SMS Gateway allows you to send messages round the clock from anywhere in the world. Besides letting you send text messages to any country, the Dubai-based Bulk SMS provider lets you make use of a dynamic Sender ID and supports Unicode among others.
2) ClickSend
A business messaging provider headquartered in Australia is in the industry since 2013. ClickSend not only uses easy-to-use products but its multi-channel products are used by the biggest brands around the world.
For SMS marketing, SMS Blasts, Alerts, and Notifications, ClickSend lets you send millions of messages via its dashboard or API using direct routes.
3) Textlocal
In the messaging industry for the last 13 years, Textlocal has the privilege of having served over 2,25,000 customers from different corners of the world.
Besides claiming to be best in class when it comes to SMS delivery, Textlocal has "fanatic customer support" and is highly rated on Trustpilot by customers.
4) Twilio
An American-based company that believes treating every customer like a VIP is essential Twilio has a reach in more than 180 countries with 99.95% monthly API uptime.
For sending messages, Twilio has a developer-friendly API for any scale. Moreover, Twilio offers one API for transactional, SMS, MMS, and Whatsapp Messaging. Claiming to be next-generation messaging, Twilio asks you to pay for what you use without subscriptions.
5) SlickText
Founded in 2012, SlickText has grown over the years with more than 70 thousand customers worldwide. A mobile marketing and mass text messaging service, SlickText offers powerful solutions for businesses to communicate with audiences anywhere in the world.
Adding constantly to the bucket of features, SlickText with its SMS automation offers you a mobile App for unhindered seamless communication. Further, no compromises have been made on cellular compliance.
Conclusion
The market is full of Bulk SMS providers offering services in various countries. However, what must be checked while choosing a gateway is that the reach is not restricted to a few countries, uptime is nearly cent percent, throughput meets your needs, and above all the DLR report is not delayed, for it is after analyzing this report you make your marketing strategy.