Sending Bulk SMS to DND Numbers
Reaching out to customers is the priority of every brand. But not all find a way to engage with customers in a more persuasive way as others do. To add to this, sending promotional texts to DND numbers is virtually not possible.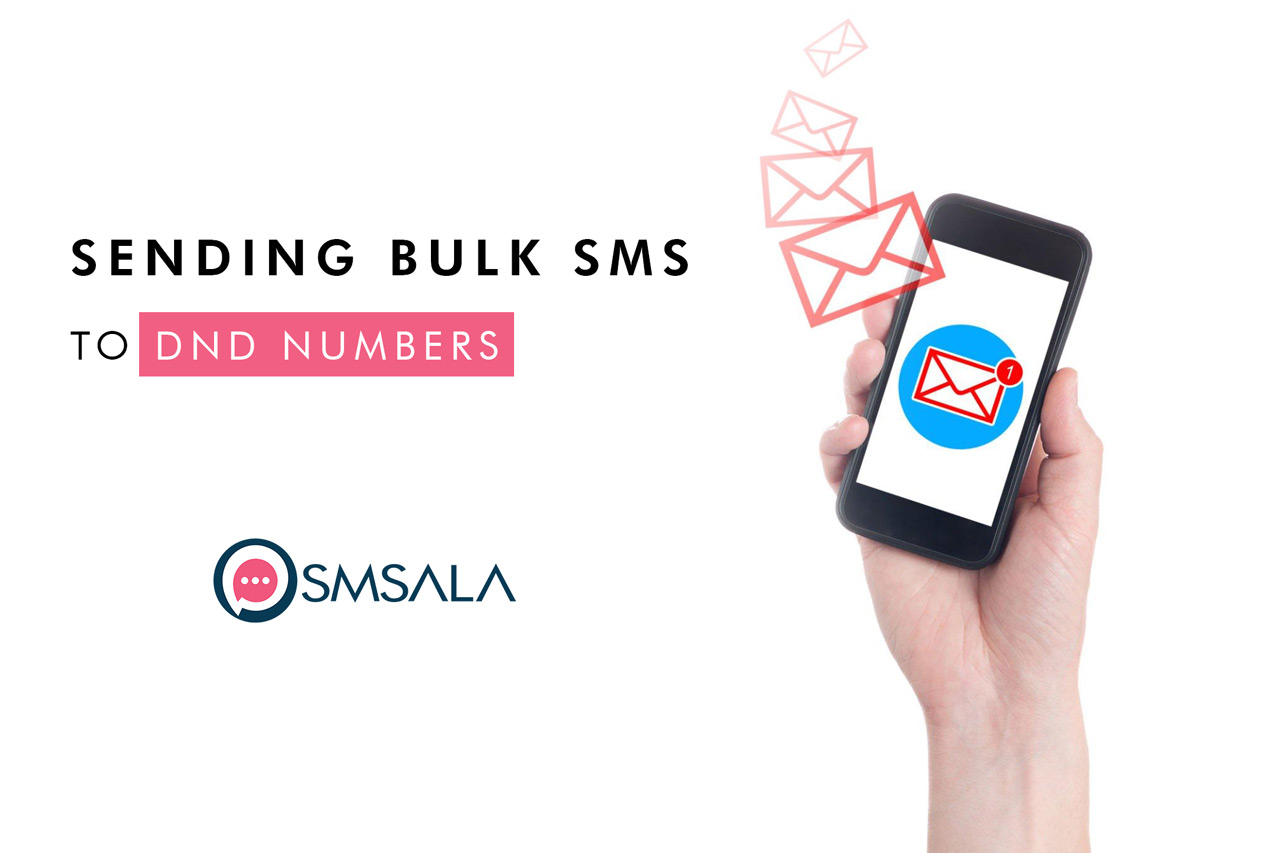 Before we look into how texts in bulk can be sent to DND Numbers, let us find out about these numbers in detail.
What Are DND Numbers?
These are numbers that cannot be sent promotional messages by brands even during the allowed time when others can be reached out with marketing texts.
DND stands for Do Not Disturb and people who opt for it do not like to be disturbed by any type of marketing messages from companies around the world.
Going by the TRAI (Telecom Regulatory Authority of India) regulations, brands are barred from sending any kind of promotional text to people who register in the DND category.
Checking Status 
To check whether your number is on the DND list or not, you simply have to visit the official site and find out about the status of your number.
If you have registered for the Do Not Disturb option but want to hear about new deals, products, and services from brands around the globe, there is a simple procedure to be followed for deregistration. Either it can be done via call or a simple text and marketing messages will follow immediately.
Sending Texts Via Transactional Route 
Messages can be sent to DND Numbers but with a certain condition of the text being non-promotional. Only non-marketing messages are allowed to DND Numbers.
Using a transactional route will allow you to send important and urgent information round the clock even to DND Numbers.
What is Allowed Via Transactional Route
Booking Confirmation Texts
One Time Passwords
Delivery Notifications
Payment Confirmations
Product Tracking ID Details
Order Updates
Verification Codes
Besides the above-mentioned messages, all other important alerts can be communicated via SMS to those who are on the DND list.