An SMS Sender ID is a name displayed in the " from" section of the screen of a receiver. It can either be numeric like a normal phone number or an alphanumeric ID. This helps customers identify your company or a brand while receiving Bulk SMS from various entities.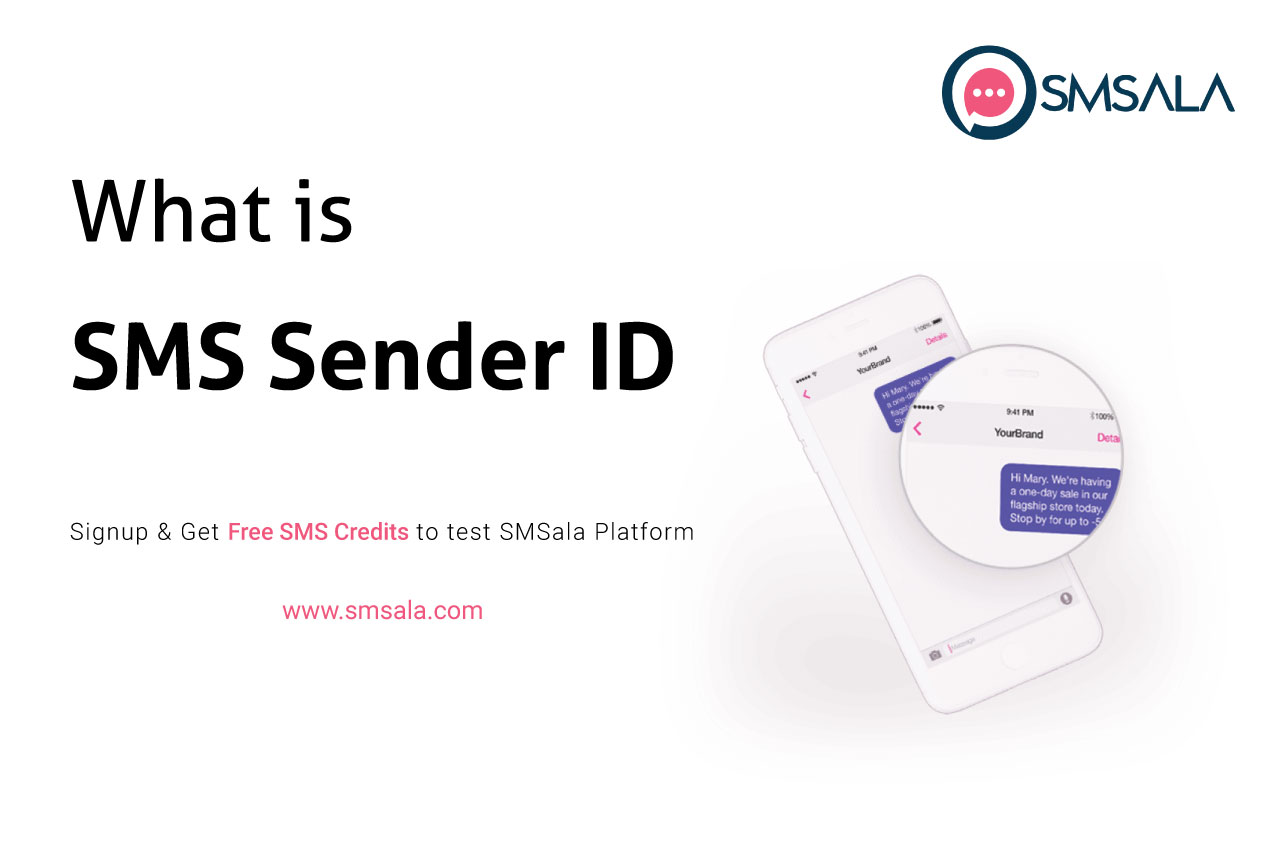 When choosing an SMS Sender ID, you are presented with multiple options to choose from. Also, there is a restriction on the number of messages to be sent in a day.
Also Read: Bulk SMS Services For Banking
Different Types of SMS Sender ID
Long Code Sender ID:

These are numerical numbers not exceeding the length of national mobile numbers. These can vary and are not more than 15 digits long. One should forget that the + symbol is included.

Short Code Sender ID:

  This is a six-digit long ID used to send and receive messages on a large scale. The numerical ID lets you communicate with your customers seamlessly.
Toll-free Sender ID:

Here toll-free numbers are used to send messages to the targeted audience. This best suits business communication within the office as people perceive numbers as business toll-free lines.

Alphanumeric Sender ID:

This Sender ID is a combination of numbers and alphabets. Here sender represents the brand name and displays as such on the receiver's mobile screen. This is for one-way communication with your customers.
Note: In some countries, alphanumeric IDs need preregistration with local carriers.
Details Required for Registering an Alphanumeric Sender ID:
Sender ID:

The sender ID you want to register must be between six to 11 characters in length. It cannot contain spaces or hyphens. The sender ID can include numbers, alphabets, or a combination of both.

Company Name:

You have to give the name of your company for registration purposes.

Sample Message:

You are also expected to share a sample message you plan to send to your customers.

Use Case:

The use case is also needed during the process. It can be either transactional for sending order details or promotional to introduce a new product or service.

Company Website:

The website address is also required in completing the process.

Destination Countries:

A list of countries where SMS traffic is expected to be high.
Two Way Messaging
It depends on the nature of the SMS sender IDs that determine whether two-way communication will be possible. For this purpose of two-way messaging to work, a numerical number is needed. The number needs to be registered at the outset.
For Those Looking to Take Advantage of this Service, Two Options are Available:
Long Number ID: As discussed earlier, the message displays on the receiver's handset. Here the sender and receiver can share messages back and forth.
Shortcode sender ID: This is like a long sender ID. However, there is a little more variety in the shortcode types:
Dedicated Shortcode: This is owned by a specific company without having the need to have keywords for communication. It is expensive compared to other sender IDs.
Shared Shortcodes: These are shared by various outlets. Numerous companies use the same Sender ID to communicate with customers. In this option, two-way communication is possible only through the use of keywords.
Conclusion
For anyone looking to avail of this service, some important things have to be considered before choosing from the varied options available. The objective behind using it and how will it benefit your entity must be outlined.
For two-way communication, which is mainly used by B2C entities, long code and short code Sender IDs can be a good choice. On the other hand, an alphanumeric Sender ID can be used for one-way communication.