The Importance & Role of SMS in Banking
Like in any other industry, the role of SMS in the banking sector is increasing rapidly and more and more financial institutions are relying on the Bulk SMS service for streamlined communication with their customers.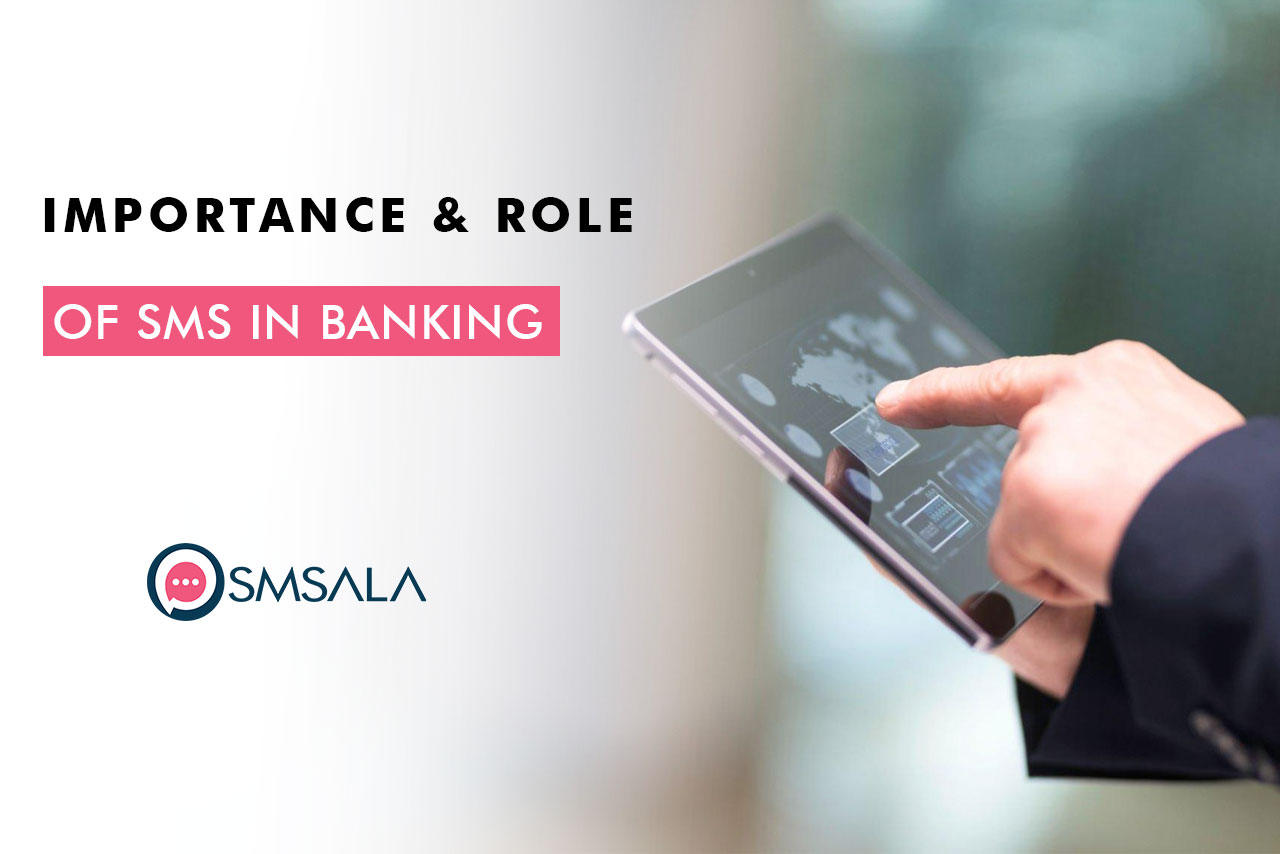 Over the years, the use of text messaging has not only made the job easier for those serving in these institutions but more importantly instant messaging, without a doubt, has helped customers immensely.
Role of SMS in Banking
In the following paragraphs, we will look into the role of sms in the banking sector and why it is the channel banks have been heavily relying on for the last several years.
For Reminding and Sending Alerts
Getting the message through — about various transactions — to clients is what cannot be delayed at any cost. These may include low-balance SMS alerts and account status among others.
Doing Away With Fraudulent Means
The concern of customers with regard to cyber attacks is not unfounded. To address these, banks have preferred the much-secure one-time password service. These OTPs sent on the registered mobile number of the customer are time sensitive and expire within a few minutes of receiving.
To lure customers, banks keep innovating and coming up with attractive offers for their clients. To reach out with new products and services, texting is considered the most suitable channel by banks all over the world. This is because the opportunity to connect directly via SMS is not available in other channels.
Customers are informed immediately after transactions take place. There is no better alternative to SMS when it comes to informing people about any change that takes place. This can be handy for a customer in case someone misuses his/her card. Any change in the account will be communicated without any delay into the customer's inbox.
If customers face any issues while banking, the support team can be contacted via SMS immediately. People are not required to wait endlessly without getting connected. Queries can be addressed simply by texting a certain keyword.
Nowadays, people mostly use mobile banking apps for smooth banking purposes. But to communicate about upcoming updates, SMS is the channel that can be employed.
Communicate Suspicious Activities 
The best part about communicating with customers via SMS channel is that people can be informed within seconds if in case any suspicious activity takes place.