Using Text Messaging to Connect With Employees
Employers have been using various channels of communication to get in touch with their employees. Starting from the rarely-checked email to the least-used slack, the purpose of efficient communication has not been met which often remains the priority of the head of the company or an enterprise.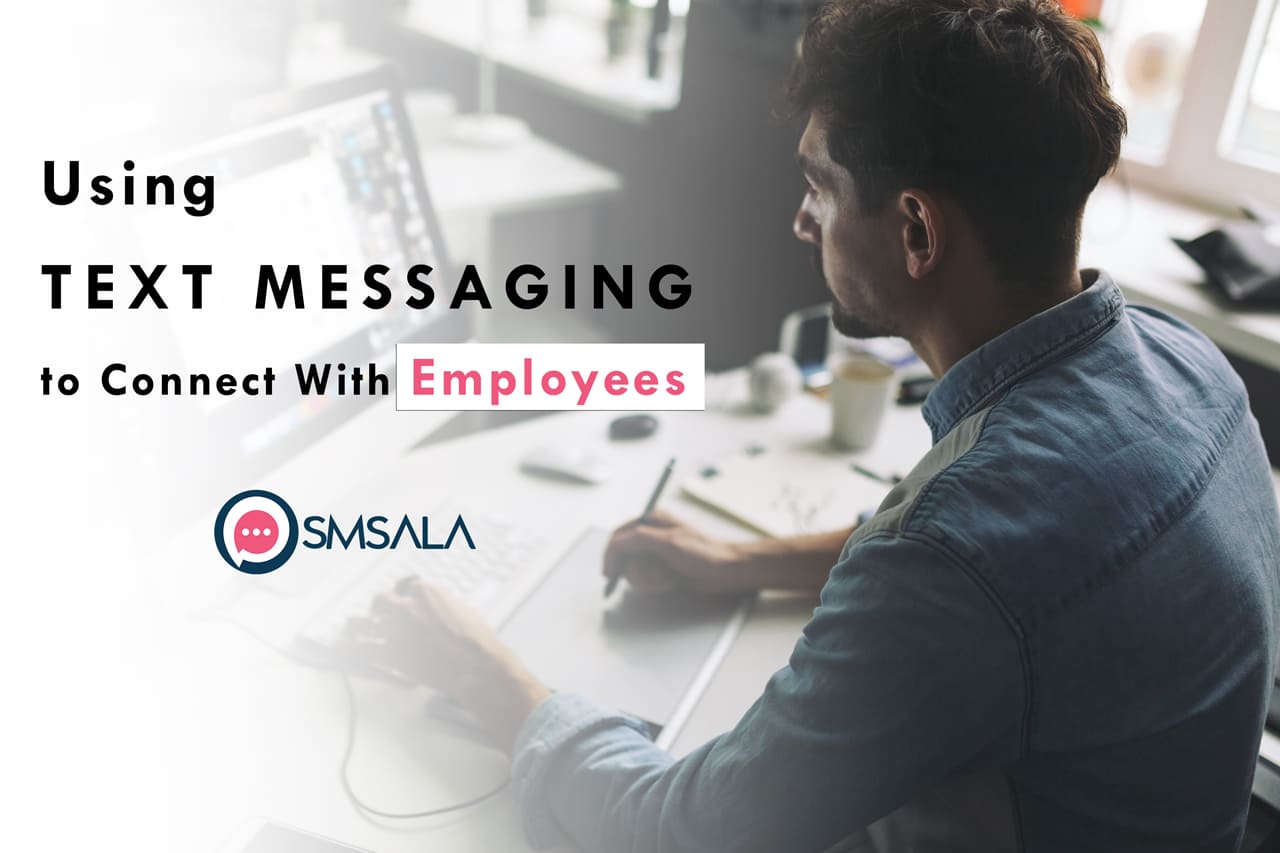 To get in touch with those who work with you, there is an alternative channel called text messaging to connect with employees. The SMS method is not only engaging but the open rate of this medium is what surpasses all others. Who does not want employees to respond instantly, particularly to messages that require immediate attention?
Well, if you are looking to tap the potential of this channel and are not sure where and how you can use this for the benefit of your firm or an organization you lead, below we have discussed in detail the ways to employ text messaging while reaching out to the employees of your company.
Welcome With a Text
There is no better way to welcome your new employee than with a personalized text message. He/ she is likely to connect and will feel valued at the time of joining. While recruiting messaging is more convenient not only for you as an organization but for those looking for a new role. To leave a lasting impact, it is recommended to get newly recruited employees aboard with the message that, besides being motivating is inspiring.
Timely Information & Relevant Answers
Sending important and latest information via mail usually ends up unread for most of the employees. Instead, it is better to send these urgent messages by using an SMS channel. This is because people spend most of their time on mobile phones and missing an update via text is a rarity.
In case there is any question raised by an employee, answering him/her by texting back is more efficient than other channels.
Automate Replies
Responding to all employees at once is not humanely possible, no matter how fast and agile the team is. To help you with instant replies, automation can be a way to choose. With this feature included while texting, employees get what they look forward to and the employer not only saves time but resources are saved as well.
Feedback from Workers
The 160-character channel can be used by heads of organizations to receive feedback instantly from the staff and make necessary changes that are required. To get the opinion of employees on any vital aspect can be had by a simple text. There is no need to send long emails — which are not often read — just to get feedback when the same can be done by a text message.
Relationship & Belonging
While interacting with employees via SMS, you get an opportunity to build relationships with them for the betterment of the company. Once the worker feels he/she belongs and can connect, the firm in turn gains a lot.
What an employee cannot tell you in group meetings, he/she can text you his/her concerns. This makes them feel valued and they develop a sense of belonging.
Bottomline
With the use of text messaging to connect with employees, the possibilities abound for those that employ it. What has to be kept in mind is two-way messaging must be enabled while having clear consistent communication with the staff. Further,  messaging ought to be infrequent, meaningful, and concise for the exponential growth of business