Text Messaging For Promotion of Salons
With time, the use of SMS by businesses is growing at an unprecedented rate. Almost every sector is using the channel for efficient communication with their customers. What is important to note is text messaging can be leveraged for the promotion of salons as well.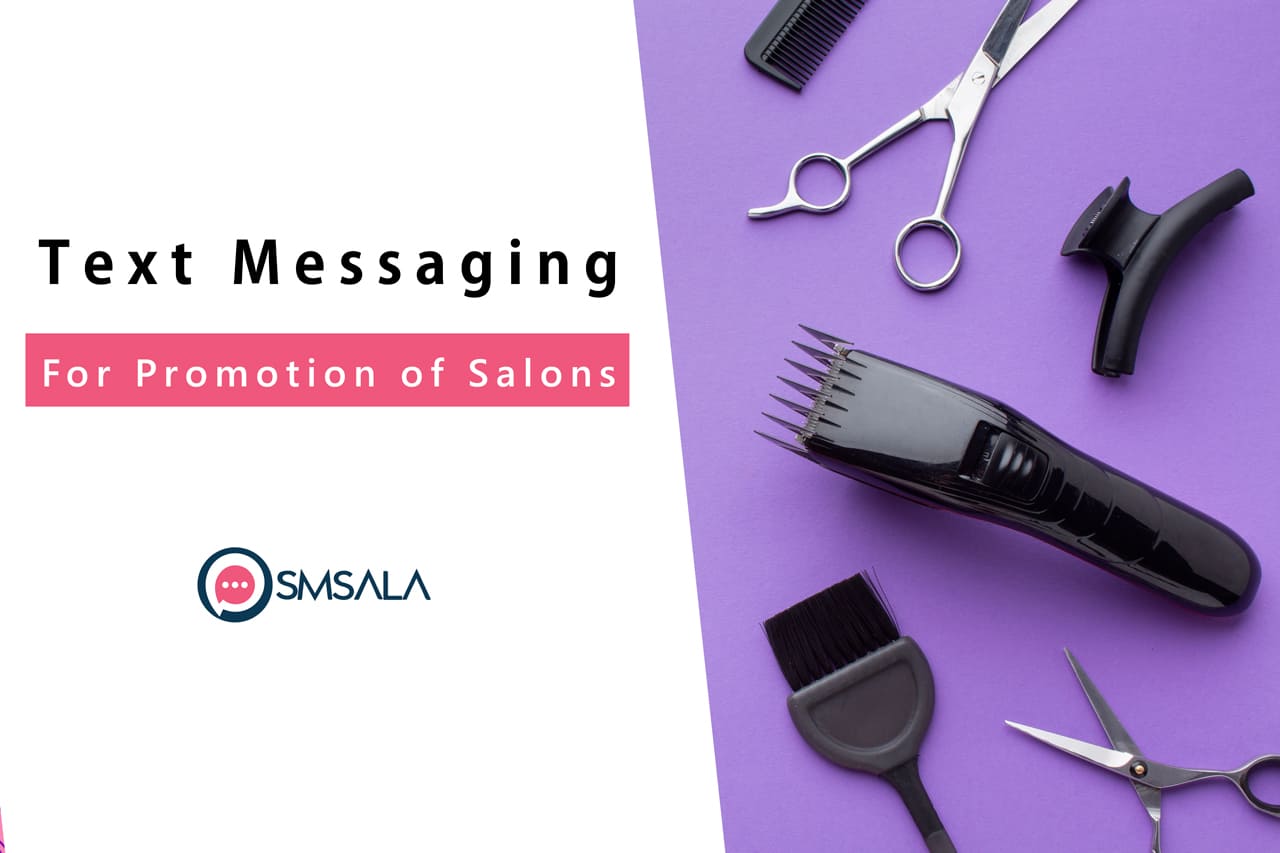 The channel with the highest open rate is no longer only viable for big corporations. If you have a salon that either remains usually flooded with customers or is looking to spread its wings, text messaging is the most appropriate method to employ for exponential growth.
What SMS does is that it not only saves you financially but time spent on other forms of communication can be reduced drastically. There is a misconception that sms service is costly and cannot be afforded. However, the truth is completely the opposite. One of the cheapest channels to communicate and more importantly the process is simple and easy to handle even for a newbie.
Now let's dive into the usage of Text Messaging Services for the promotion of salons and how Return on Investment can be increased.
Also Read: Why SMS Marketing For Your Business
Some Use Cases of Text Messaging for Salons
Unlike other methods of promotion, reaching out to customers via SMS is way more effective and profitable. You can increase the flow to your salons via texting. Below are some ways to employ for the promotion of your business:
Send Appointments
Time is undoubtedly the most important and priceless resource for all of us. These days no one wants to wait for hours in a salon for his/her turn. This is where SMS can come to your rescue without losing the customer base.
What you have to do is just send a simple text regarding the appointment and wait for the next customer to join in. This will not only save time for both parties but with the help of this feature, communication can be streamlined with customers.
Customers will be informed in advance about their appointments and change in schedules can be easily texted.
Send Price-Lists
Many customers may be planning to visit your salon for the first time after getting in touch with you either by a recommendation by a friend or after opting in to receive your promos. To ensure he/she knows about all the services, it is better to send price lists while sending marketing messages.
This will help the customers make an informed decision regarding your services. It is recommended to inform in advance rather than telling on the spot.
Offering Discounts
For your loyal customers, a special discount will make a big difference. Also, you can send an offer to prospective clients to make them use your services. Enticing new ones with offers via text message will be highly profitable. This will ensure a large chunk gets to your salon.
Benefits of Text Messaging For the Promotion of Salons
Streamlined and cost-efficient when compared to other channels of communication.
Add to the queue of customers.
Eliminate the need to publicize on billboards.
Fast and reliable customer support with the help of SMS Auto Responders.
Takeaway
If used properly, text messaging will not only help in the elimination of unnecessary costs but for those looking to increase ROI with minimum investment, this is without a doubt the most viable channel for the exponential growth of salons and spas.