Are you done with the promotion and marketing of your services and products that you, as a brand wanted to communicate to your loyal and prospective customers? The next question that plays in one's mind is to find out how effective has been the campaign.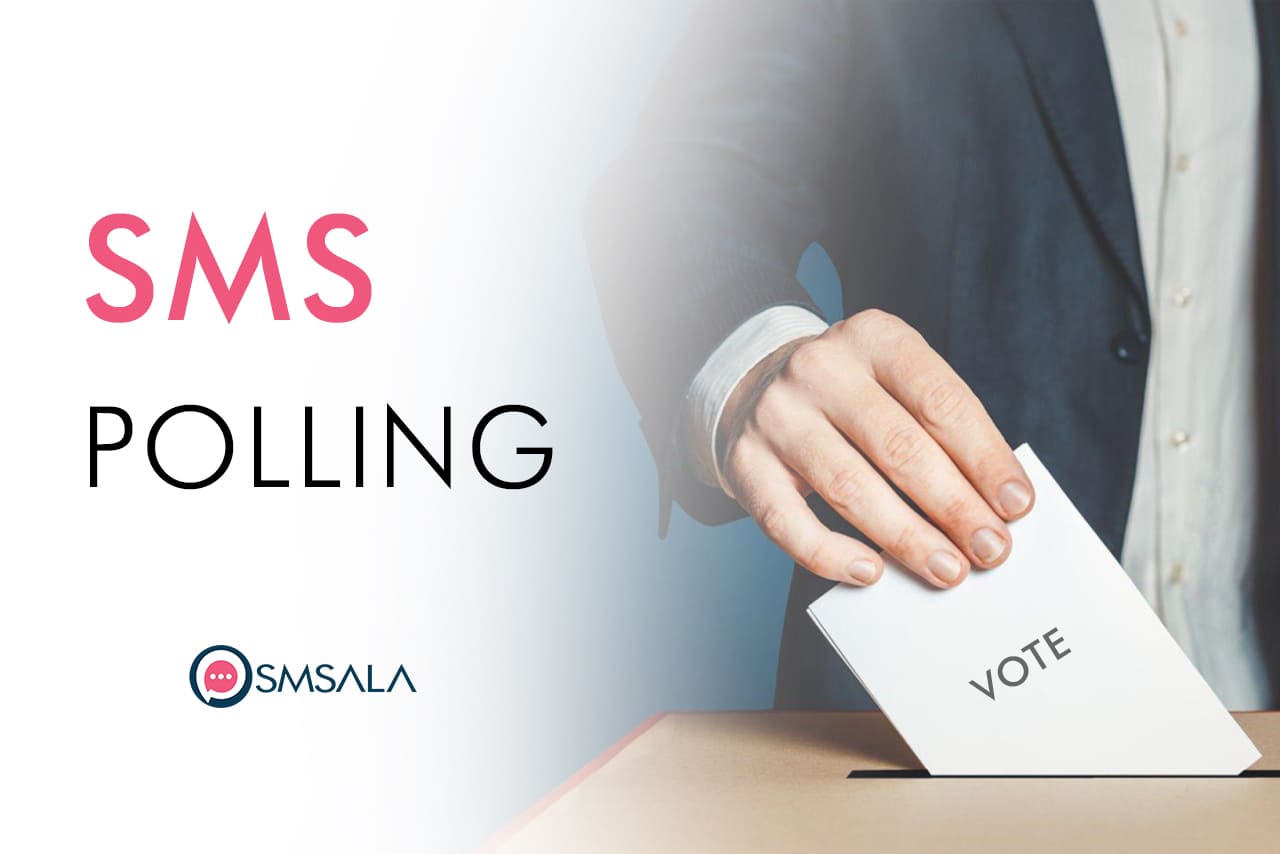 Well, to address this concern of yours, Bulk SMS providers like SMSala gives you the option to reach out to customers and find out the impact of the promotional campaigns that your firm or brand has been engaged in for the last several months. The easiest way to connect with your clients is the cost-efficient channel of SMS. This 160-character length channel allows you to run an SMS Poll for customers to submit their responses.
What must be remembered here is that the SMS polling feature of an only-text channel is not only used by businesses but political parties and non-government organizations are also using it around the globe.
Also Read: Bulk SMS for Election Campaigns
SMS Polling Favoured by All
But why do organizations and businesses — small and big — prefer this channel of communication while trying to get feedback from their customers?
The reasons behind the choice are aplenty. Some are mentioned below:
This may sound cliche, but this is one of the main reasons all kinds of businesses find it easy to invest in this medium. Above all the method is easiest of all when compared to other available options.
Increase the Number of Customers
The natural result of SMS polling is that people share their contact details which makes it easy for the marketing teams of brands to send customized messages in the future. Moreover, people will sign up for promotional texts while replying to texts related to polling.
One of the features that makes it the most preferred is anyone using it will be able to track the impact of SMS Poll once the process starts. The sender can view and analyze how many have responded and what was the result of the polling. The results are instant and immediate for anyone using the feature.
Where is SMS Polling Used
The use cases for SMS Polling are endless. Below we have mentioned where this feature of SMS comes in handy:
Political Parties While Canvassing
The parties at the time of the election find this medium very helpful. To garner support and check the level of admiration for the one contesting, political parties almost everywhere use it while campaigning. Further, to send targeted messages, SMS Polling is used to determine the necessity.
SMS channel is considered by many the easiest way to connect with grass root workers and voters in far-flung areas. This medium comes to help when other channels of communication are not sufficient to address issues of concern.
Of late, organizers of contests have found it easy to get people involved by asking them to vote in a contest. Usually, viewers are asked to vote for a specific contestant by texting a certain keyword. In this way, a winner is chosen by people just by polling in the contest. This polling via SMS has increased the participation of people in these contests a lot.
Even before anywhere else, SMS Polling was used by radio announcers a lot. As a simple way to connect to a large number of listeners, radio jockeys started SMS polling as an option to attract. The good thing about using this in radio shows is that people get to know the results instantly. With such a channel and its unique features, the fading connection to the radio can be renewed among the millennials and Gen Z audience.
Conclusion
Besides the above-discussed uses, SMS polling can be used in research work as well. The utility of this feature in SMS cannot be overstated. From political parties to hosts of radio shows the results are visible for all to see.