Unsubscribing From SMS Campaigns
The effectiveness of text messaging for promotional purposes is not at all questioned by anyone in the market. But what really concerns the marketing teams of many brands is why a lot of customers unsubscribe from promotional campaigns without any stated reasons.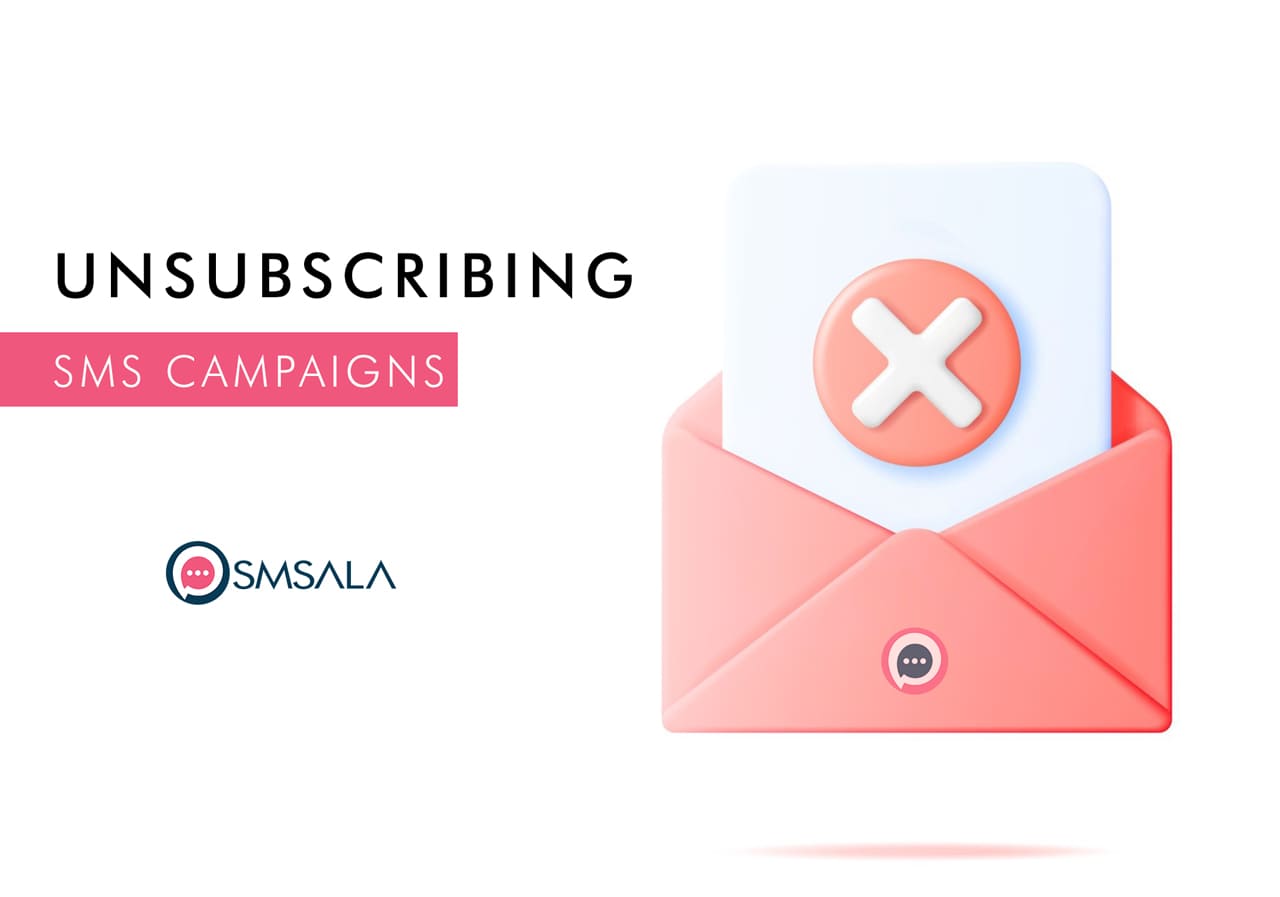 There are various reasons behind the increase in the number of clients opting out of marketing messages. Here in this article, we will look into the reasons that compel a genuine customer to discontinue receiving those well-prepared and well-thought-out messages for a targeted audience.
But before that, it is necessary to know how the subscriber signs out of these marketing texts from brands all over the world.
How to Unsubscribe From Marketing Texts
Whenever the customer intends to opt out of marketing texts, the simple way to do this is to reply back with " STOP" on a given number, which may be a shortcode or long code. At times a customer is also given the option to unsubscribe by texting a particular keyword.
It is incumbent upon the marketing team of every business to offer the option to unsubscribe while sending any promotional stuff using the SMS channel. Further, it is considered not only unethical but illegal to send a text to any loyal or prospective customer without including a choice of unsubscribing in the body of the sent.
Usually, the sender — a brand, firm, or Multinational Corporation — includes the option to opt out at the bottom of every promotional message. If it is not done, customers tend to think of a message by the sender as spam.
To make the marketing strategy more effective and more importantly reliable, it is suggested to include "STOP" in every promotional text. This always gives a client an option to sign out whenever he/she wants to.
For instance:  Hi Sajid, This Diwali we offer a special discount to our loyal customers. Click here to avail the offer.
Type STOP to Unsubscribe.
Why People Unsubscribe From SMS Campaigns
No business or brand wants to see their customer going but despite running a persuasive marketing campaign many clients opt out. Below are the possible reasons behind discontinuing from the majority of customers:
Sending too many messages is always uncalled for. People, when bombarded with too many messages, are compelled to opt out of marketing campaigns. Sending three to five messages a month is viable but not more than that.
Another mistake that marketing teams do is they send messages which are not what the receiver usually looks for. It is better to target the customer according to his buying behavior.
This is one of the main reasons for clients unsubscribing from the list. If your links in the message appear somewhat untrustworthy, people will opt out. It is better to include the brand's name in the link to make it reliable.
Conclusion
The option to unsubscribe ought to be part of every promotional message sent out to both loyal and potential customers. Moreover, to avoid an increase in unsubscriptions, it is suggested to add value and send fewer messages to customers.