How SMS Can Help in Customer Relationships
With the passage of time businesses around the world are more concerned with the question of how to retain the customer for a longer period of time and more importantly how to build strong relationships with customers?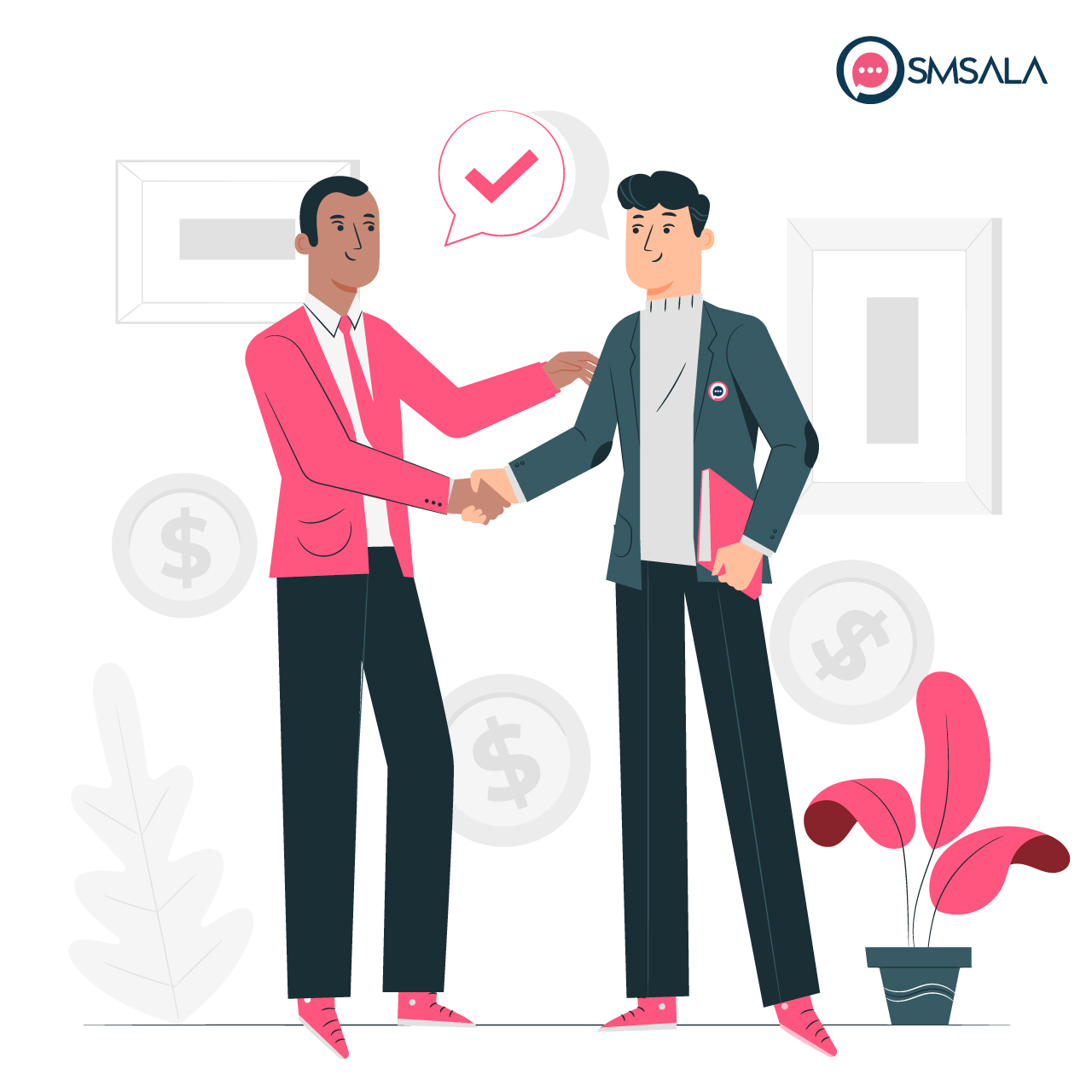 The use of Bulk SMS is not only ruling the roost in the marketing industry but the cost-efficiency and instant delivery of the channel makes it a good option for building long-lasting relationships with loyal and potential customers.
This is because other channels of communication are not as sufficiently profitable along with such a rate of return on investment (ROI).
Entities who have dived in and are investing in Blast SMS campaigns might be concerned about duration and keeping together the flock. No one would like to lose out on the hard-earned number of clients gathered over a period of time.
The moot question stirring in your mind is: How to retain these customers and acquire new ones towards my platform?
What To Do For Building Strong Relationships?
You know very well that consumers have to be your focus all the time because it is due to them you are surviving in the concerned field. They are the most invaluable assets for you to get to the desired goal you dreamt of when starting from scratch.
Below are some points to remember while interacting with your consumers:
Knock Before Sliding In
If you are just starting out and want to make use of Text Message marketing to contact your potential customers, the initial step always has to be to seek permission. You cannot directly go into someone's inbox without getting a nod from the receiver. As it is considered bad etiquette in real life, going anywhere unwanted is disliked in the virtual world as well.
The best option available for a new player is to ask interested consumers to fill in the form or text a certain keyword. For Instance, To receive information regarding the latest offers, promotions, and discounts directly into your inboxes, SMS "SNOWY" to 554321.
Strike a Balance
Once you have gotten the list of customers to communicate with regarding your business, the next unavoidable step of interacting takes place. Here most lose the game. Either due to an unnecessary bombardment of Promotional Messages or a once-in-a-while text compels the customer to unsubscribe from receiving your marketing messages.
This is where striking the balance comes into play. You don't have to be either pestering with unwanted messages or land in a once in a blue moon situation. Both situations have to be avoided for a successful marketing campaign.
Enquire About The Experience
At this stage, you ask customers who have subscribed to your list about the product or service you provide. This is an opportunity to build on the relationship you want to continue. Make them feel valued and part of the process. You can ask about various methods you have employed and seek suggestions from them.
This certainly will help you in knowing about the limitations you are going through, visible to your customer but not to the corporation's marketing team.
Adding a Personal Touch
An unwavering bond that stands the test of time always carries a personal touch. While getting in touch with a client never ever try to become a robot without feelings. Being human will be handy while interacting with customers. You can address them by their name in a message sent completely for promotional purposes.
A special bond can be created during a festival season as well. Wishing Muslims on the eve of Eid and Hindus on the occasion of Diwali has an unprecedented impact. Similarly, you can send a special Christmas message to Christians as well.
Consider The Traffic
While you are busy adding up to the subscriber's list, never forget to check the numbers not functioning anymore. It should not be you are sending to numbers no longer in use. It's for you to decide how often to check your opt-in and opt-out traffic.
If people are leaving in large numbers, you ought to contact the loyal ones to seek feedback. They can probably give you the reasons behind innumerable exits, which you can use to improve promotional texts to be sent in the future.
Conclusion
What you must remember while interacting with anyone or for that matter your clients is that a relationship takes time to build. You cannot have it overnight. If the above-mentioned points are pondered over and acted upon, there is no force on earth that can stop you from strengthening the connection.