How SMS Alert Helps Your Business
The necessity to inform people about a delay in a scheduled flight before an hour or so requires you as an airliner to alert them in advance about the possible delay. Not only in the aviation sector, but businesses of all types also require conveying vital information.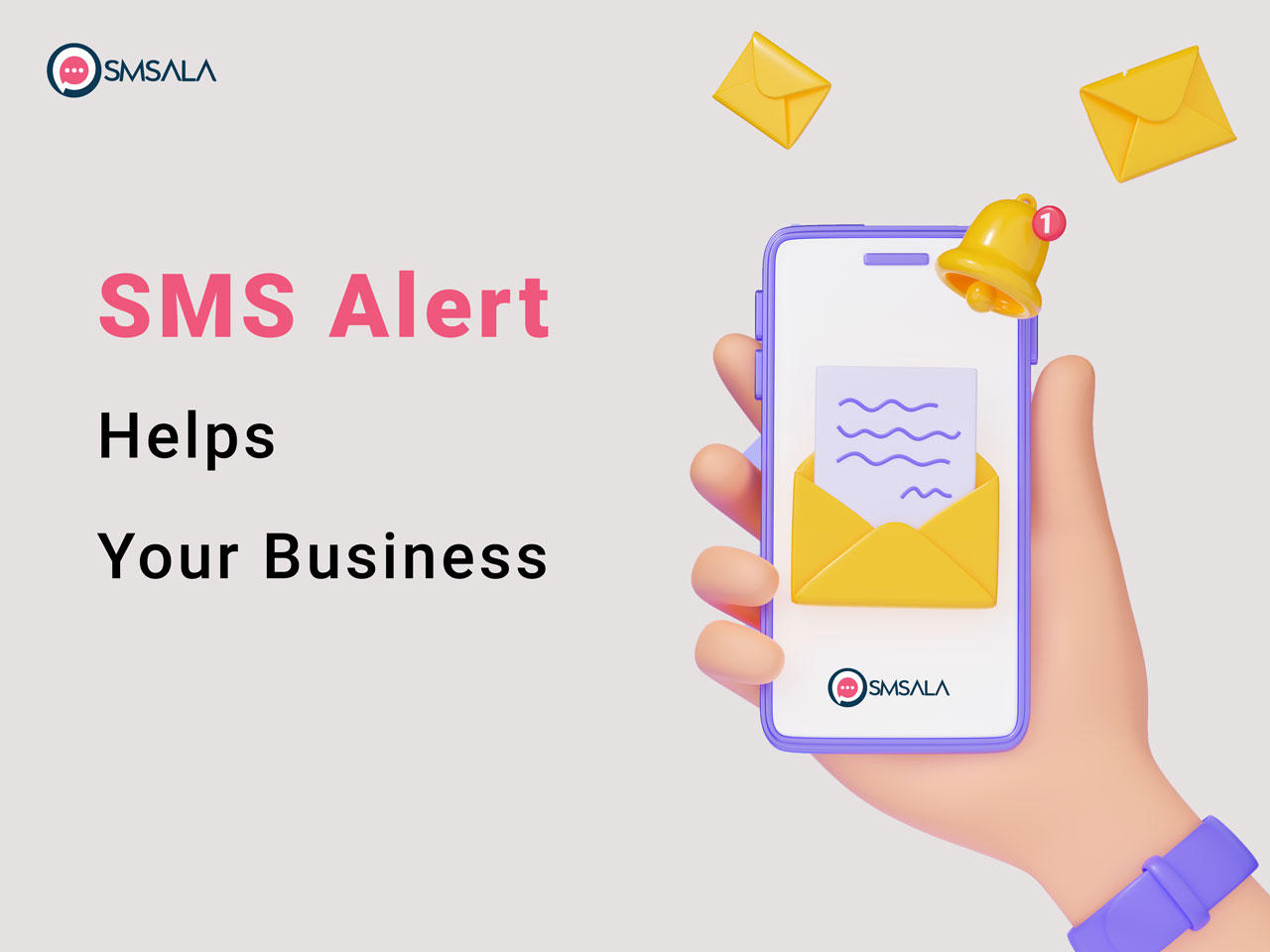 For the said purpose, in a digitally-literate generation, SMS alert is the preferred channel for connecting with the users. The SMS alert system is not only beneficial for micro and macro businesses but schools, non-government organizations, universities, and offices of all sizes can take a lot of advantage of the service.
What the SMS Alert System does is it makes your job easier and lets you focus on growing beyond borders. This is becoming the most preferred channel because of its open rate compared to other communication channels.
What are SMS Alerts
These alerts, also known as SMS notifications and text alerts, are automatically sent messages to those customers who have agreed to receive your texts. The best part of these alerts is that businesses can send time-sensitive and usual promotional texts to a large number of clients at the same time.
Different Use Cases of SMS Alerts
As a mobile marketing channel, text alerts are advantageous in many ways. Below we have given the use cases of these alerts for businesses of all sizes:
1) Inform About Financial Activities
Since the use of the internet has grown tremendously over the years, people have shifted to mobile banking for quick and instant service. To keep customers updated about their online transactions, banks, and financial institutions send all the related information by texting registered numbers.
For instance, if a customer has transferred a certain amount to any of his acquaintances, all the details of the said transaction are texted to him instantly.
In case of any maintenance of the website or the app, the bank sends a text message to all its users informing them about the suspension of service.
Whenever there is any possibility of fraud, the bank immediately conveys the same message to its thousands of customers at once by sending an alert SMS.
2) Order Details Are Conveyed
Nowadays people are more into buying things online using e-commerce websites and apps. Once the order is placed by the client, product info, amount paid, and expected date of delivery are texted to the customer. In this way tracking an order becomes easy for the customer.
If in case the delivery is delayed, the customer is informed by sending a text about the possible delay in the shipment of the product.
Direct-to-customer enterprises can take advantage of SMS alerts for building strong relationships with customers. While selling, customers can be engaged with other offers and discounts that will bring them back.
3) Alert About Service
People not only buy food and clothes online but cabs are booked online. Once the passenger orders service, all the details including OTP, vehicle number, and driver's name are sent via an SMS.
If you are planning or are already in the business of running a cab service, using SMS alerts will not only make the experience worthwhile for customers but more importantly, your burden will be eased.
4) Weather & Other Important Emergency Updates
The fury of climate change is visible all around the world. Nowadays we have to convey important updates regarding weather changes. Govt uses the SMS platform a lot to alert countrymen about possible changes in weather. It can be about an imminent flood or heavy snowfall.
Conclusion
The use of SMS alerts for businesses is endless. This alert system not only helps in the proliferation of your brand's presence but gives customers the satisfaction of being served.