Is RCS Messaging an Alternative to SMS
Since its inception, SMS, or what many call text-based messaging, has grown manifold. But the features included in the messaging apps – Whatsapp, and iMessage – were always missing in the 160-character-limit communication channel. To fill this gap RCS Messaging was introduced.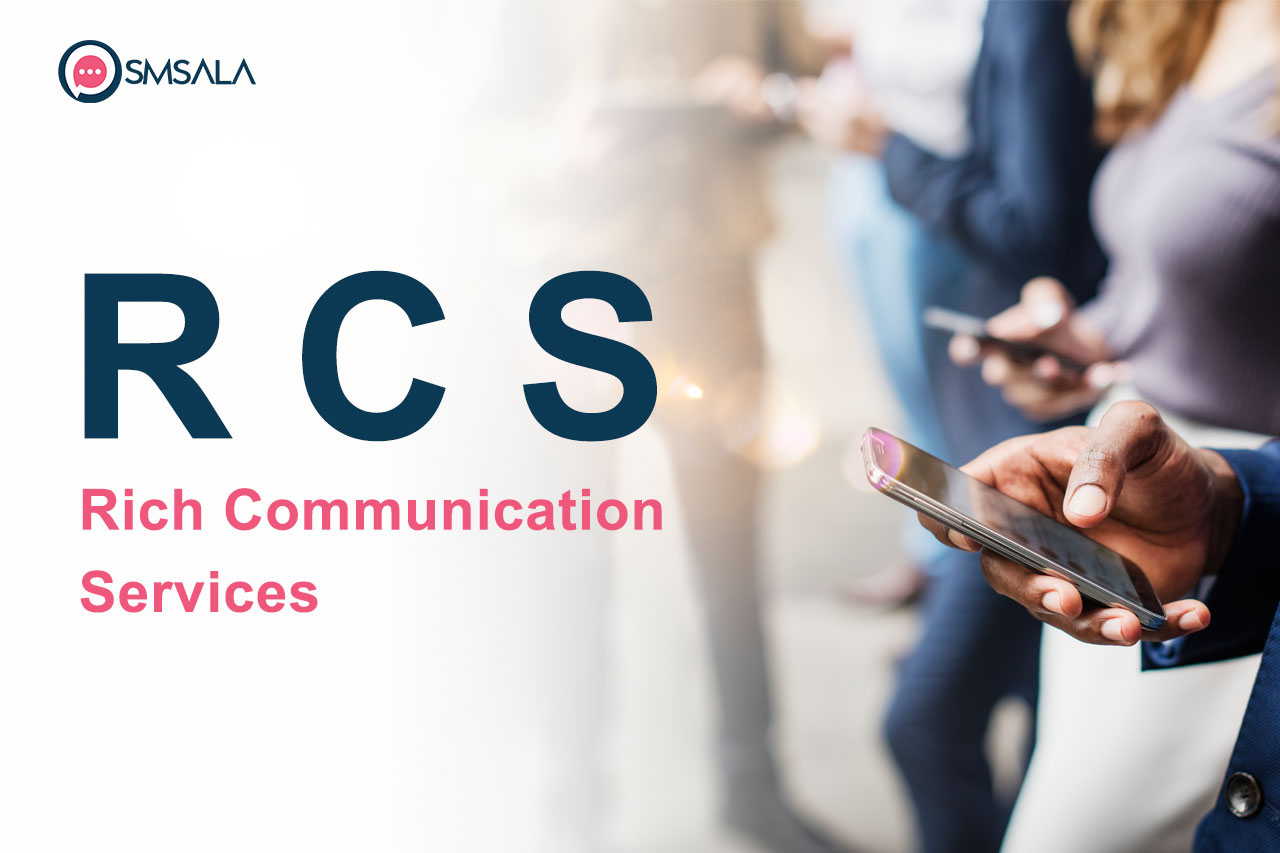 With the addition of smartphones, the concept of communicating with others changed drastically. People are now, not only able to make video calls but with the addition of these messaging apps, they are communicating in a way not thought of before.
On the other hand, SMS continued what it started with. Over the years, the affordability, and its wide reach have kept the SMS channel the first priority of many micro and macro businesses.
Keeping with the change in behavior and advancements in mobile technology, the need to expand features was felt by all. This is how RCS, the successor of SMS, was introduced way back in 2007.
Also Read: SMS Chatbot
What is RCS Messaging?
Rich Communication Services, usually referred to as RCS, is a messaging protocol introduced with the intention to replace SMS and MMS on smartphones.
RCS comes up with features similar to what is available in android messaging apps. Sending high-resolution pictures, and files, with no restriction of the character limit, makes RCS the most viable option for anyone who wants to communicate with these added features.
The necessity of sticking to the set character limit with no picture-sharing facility is no longer a barrier for businesses who want to customize according to their needs.
RCS Messaging Features
The features included in RCS which is also called RCS chat have the following advantages over SMS:
Sending files of up to 105MB makes it not only better than SMS but even email does not allow this much.
The ability to view read receipts of your sent messages is possible.
Pictures and Videos of high quality can be sent.
Typing indicators and group messaging are also available.
Location sharing has been added.
Even Gifts can be shared here which was not possible in SMS.
Why has RCS Messaging not been adopted widely?
Although it was introduced more than a decade ago, the successor to SMS has not fully taken over. There are varied reasons for its slow start which is yet to gather momentum. Some are mentioned below:
The cost is the main issue. Networks are still waiting for someone to take the first step. No one has yet come up with a price plan.
Communicating using RCS is going to be a costly affair.
Not all are using smartphones, which is a prerequisite for this type of messaging. Feature phones don't support the much-touted rich features of RCS.
Mobile Data or Wifi is required for the process to even start. There are areas that don't have internet connectivity.
Way Ahead
Since its introduction, RCS Messaging has evolved a lot but could not take off completely. With the kind of features, it can certainly give a tough time to SMS. But the above-mentioned shortcomings have to be addressed. Until then, SMS may continue to be the number one preference of brands to communicate with customers.