Top 3 Ways Pharmacies Can Use SMS Service
More and more pharmacies are becoming aware of the benefits of using modern communication channels to conduct better conversations with patients. Sending letters and making manual phone calls are fine, but they can all too often become an expensive, clumsy, and labor-intensive way to spend resources.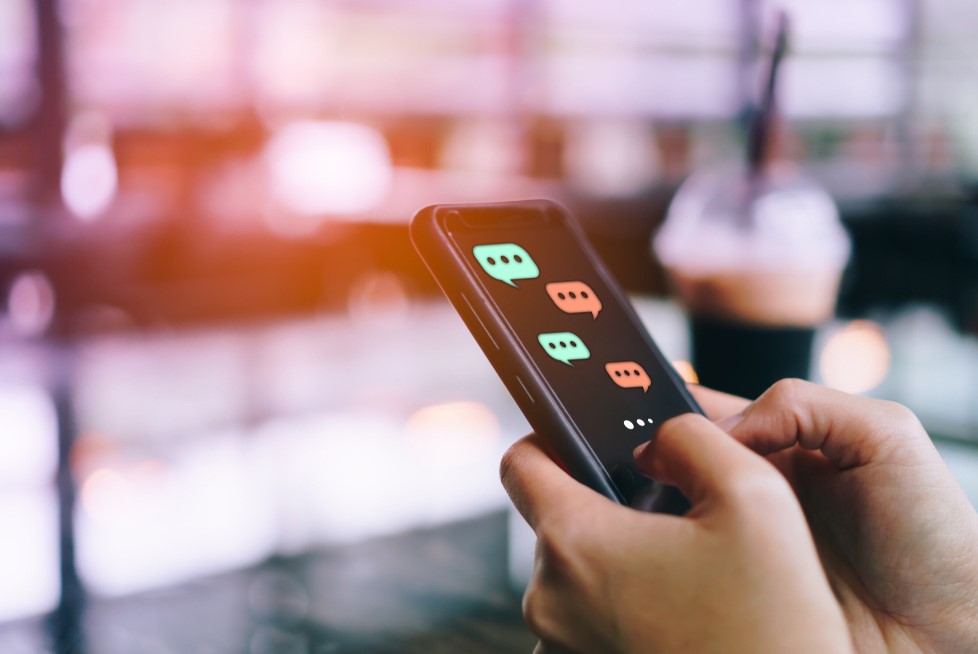 Pharmacies have realized that they have a better chance of successful communication by focusing on patients' mobile devices. SMS is a great way to do this. It is cheap, easy for patients to understand, and has an unrivaled open rate of 95%.
Here are Just a Few Ways Pharmacies Can Use the Platform:
1. Delivery of repeat prescriptions
Many of the prescriptions that doctors give are repetitions, which can be a problem for pharmacists when backlogs of non-collected medicines accumulate. More boxes and bottles in storage mean that it is often difficult to find the items that patients need. Uncollected ones can also often be lost, which entails more costs for healthcare providers.
A better way to remind patients to come and get their prescriptions are often needed – and that's where SMS can help. SMS offers an automated, cost-effective, and highly engaging way to remind patients that their medicines are ready to collect. In theory, the use of this reminder method can also help promote a more careful approach to medication adherence, which in turn can benefit the health of the patient.
Sending repeat instructions via SMS also means that:

Patients can save time at the pharmacy by only taking medication when they are ready

Patients receive a pre-announcement when they are almost without medication.
2. Vaccination reports
Because the pressure on local practices continues to increase, it is no longer unusual to wait days before you get an appointment to consult a doctor. A recent NHS report stated that 11% of patients could not get an appointment at all, while another 28% could not get surgery on the phone. For 49% of patients, this is the biggest frustration with regard to health care.
As a result, powers are given to perform simple procedures such as administering vaccinations to pharmacies to relieve some of this pressure on doctors. SMS has been effective in helping pharmacies manage these vaccinations.
If the pharmacies automatically recall reminders for vaccination, the need for patients to contact their physician is removed by using integrated links in the SMS to make an appointment online or make an appointment over the phone with their local pharmacist. This also helps with the use of local doctors by allowing more time to focus on more complex problems faced by patients.
3. Reminders 
A recent report from the NHS stated that the costs of missed appointments for general practitioners have now reached £ 216 million per year. This corresponds to more than 15 million consultations that were wasted.
As more and more services are being transferred to pharmacies (eg vaccination administration and advice on the treatment of less serious health problems and healthy living), it is important that systems are now being implemented to stop pharmacies with the same problems as GPs. Again – this is where SMS can help.
The way it works is simple. Pharmacies can use an SMS service provider's online portal to manage their patients' contact information and then send scheduled reminders for appointments or use an SMS provider's API and integrate SMS functionality into their existing systems.
Once put into practice, it is known that GPs send Bulk SMS to remind patients of their appointment to reduce missed appointments by as much as 30%.
What does the future look like for communication between pharmacists and patients?
The key to future involvement in pharmacies is to provide the tools needed to provide self-service. Actions that traditionally require physical interaction with a real pharmacist (eg, a manual call to make an appointment) can all be automated using the next generation of communication technologies.
Tools such as RCS and SMS Landing Pages can do this in a safe, visual, and convenient way by targeting patients' mobile devices.
Via RCS and SMS landing page pharmacies can perform the following actions:
Book and rearrange appointments online
Add appointments to the calendar
Send smart appointment reminders (these are images of healthcare professionals and working methods)
Inoculation reminders (i.e link to existing appointment management systems)
Shipping requirements
Delivery test results.
Do you want to know more about how text messaging can help pharmacies?
We have worked with different pharmacies and healthcare providers to provide more exciting ways to communicate with their patients. If you want to know how SMS and our next generation of communication channels can help your pharmacy.
You can contact our team at [email protected] for more information.