Why Both Inbound & Outbound SMS Marketing
The are many ways to connect with your customers and when it comes to texting, we have two main ways to interact – Inbound and Outbound SMS. Both of these ways have helped brands in communicating effectively with customers around the world using Bulk SMS Services.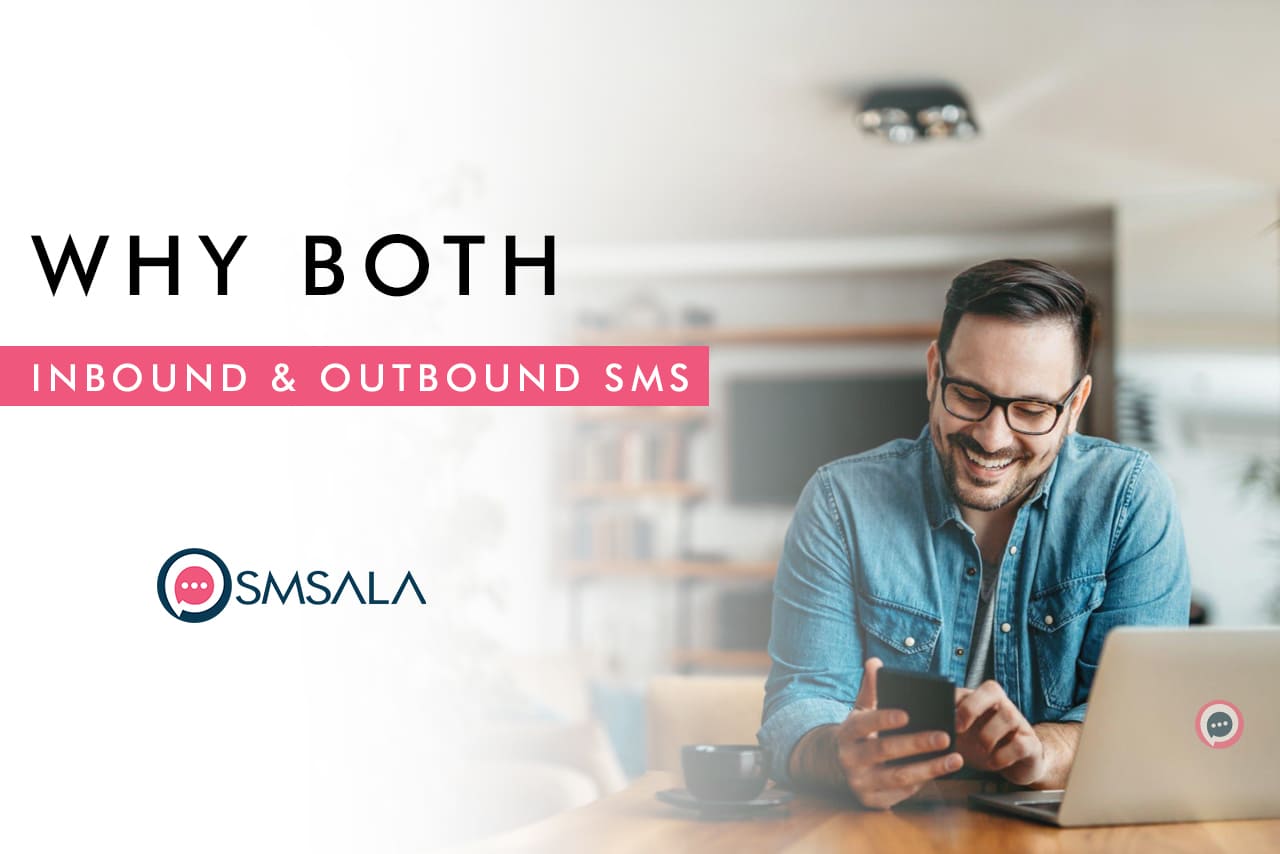 To make the best of marketing campaigns, using both ways will surely help in the increase of return on investment. Both inbound and outbound are used for marketing campaigns, but the end purpose is always different.
To understand these lines of communication in detail, let us dig a bit deeper and know how the two work independently yet are connected for those who employ them.
Two Types of SMS
There are two types of SMS that are commonly known as inbound and outbound sms. Both are used by enterprises but outbound is what they heavily rely on to drive customers. However, not using inbound SMS will prove detrimental to the brand's image.
1) Outbound SMS
These are the kind of SMS campaigns that are sent out by brands to their prospective and loyal customers, always in the hope of generating more and more revenue.
Here the goal of a promotional SMS campaign that is outbound is to entice customers and help in the growth of the business. These are what we, as a customer, come across on a daily basis.
Besides promotional texts, Outbound SMS includes all those that we receive in our inboxes on a daily basis. People tend to read them instantly because the text received may be urgent and related to one's bank account.
As per the findings of various studies, the open rate of SMS is nearly cent percent and people usually read texts within the first three minutes of receiving them.
One of the main reasons behind the unbelievably high open rate is people like the channel to know about instant deals and discounts that are being communicated to them by brands.
For sending out marketing messages to anyone, explicit permission is required from the one who receives them. If the process is not duly followed, it is not only unethical but illegal anywhere in the world. So, the first requirement for Outbound SMS is permission and the inclusion of an opt-out option in every promotional message.
If any business wants to start a marketing campaign using the SMS channel, it ought to gather contact numbers of customers who want to receive promotional texts. Publicizing a keyword is considered a suitable way to add more and more numbers to your SMS list.
2) Inbound SMS
These are texts or messages sent from the user's mobile phone. In order to assist customers in solving issues, this type of texting is required. Brands use this to offer support and address queries.
What happens in this type of messaging is that brands or businesses display the number either on the website or on the billboard for their users.
One of the reasons people prefer this channel for support is because of its immediacy. The response is always quick and immediate without a delay.
Aside from the support, Inbound SMS is used to gather feedback from clients. This in turn helps in assessing the marketing strategy and if necessary, do the necessary changes.
Conclusion
Both Inbound and Outbound SMS is a must for any successful marketing campaign. The latter is used to send out deals and offers and the former is used to gather feedback on the promotional texts and more importantly, offer support for customer satisfaction.