A2P SMS Ruling The Roost in Messaging Industry
Receiving messages on your phones from different businesses is not an exception in these times of information overflow. But is A2P messaging the right way to communicate with your customers?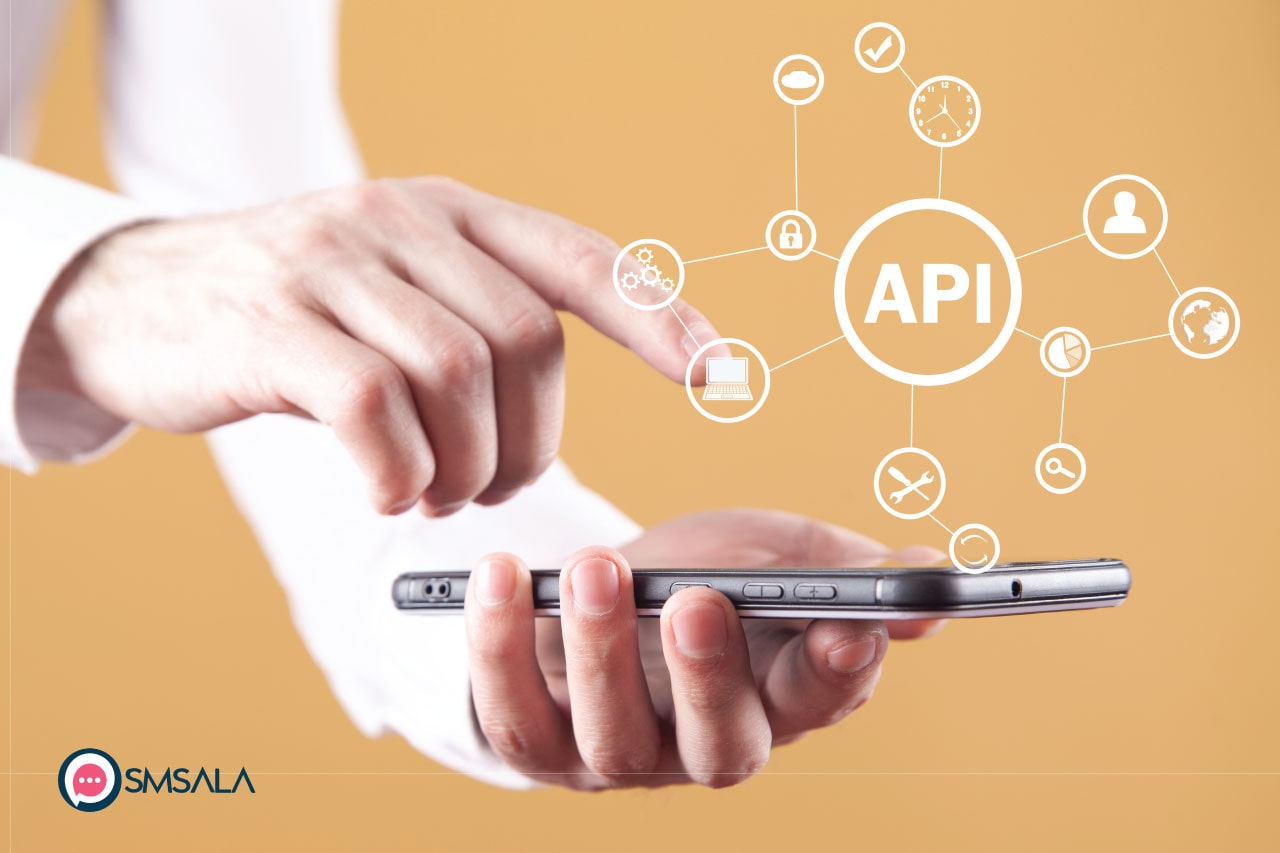 Before knowing why brands are preferring this channel to communicate with loyal and prospective customers, let's start from scratch to make sense of the process in vogue.
What is A2P SMS?
In simple terms, A2P SMS or application-to-person SMS is a form of texting where business entities send messages to a mobile user. This is unlike the person-to-person form of communication.
This is also referred to as Bulk SMS or SMS Marketing. More often than not, these messages are not manual, and receiving such texts results from any activity started from the user's end.
For instance, a customer, while scrolling an e-commerce website, purchased a book. After placing the order, a text pops up on the screen of a buyer showing details and the expected delivery date.
However, brands don't always wait for the customer to start the communication. To increase sales and traffic on their websites, SMS API is used to share the latest offers and discounts to lure consumers. This is done with the intention to reach the maximum number of people leading to the expansion of sales.
Where To Deploy SMS API
There are multiple areas where SMS API can be used for profitability. Some are mentioned below:
Note: This is not an exhaustive list.
Order and Delivery Confirmation: If you are an e-commerce store or local grocery, you can use texting to inform customers of order purchases and delivery details within no time.
Promotional Goals: To reach your monthly desired target, you can promote the product or service and get potential buyers without spending a hefty sum on advertising.
Reminding The Customer: If your business involves clients visiting you, you can send reminders in advance and ensure they don't miss out on the scheduled date. This is helpful because out of a busy schedule people often don't remember their to-do tasks.
Assist Customer: The need to get in touch with your customers on phone calls can also be replaced, albeit not completely. Millennials and people in the GenZ category prefer messaging instead of having a call with a customer care executive
Two-factor Authentication: For secure banking and privacy issues using 2FA has become an essential tool. This, acting as an extra layer of protection, confirms the identity of the actual user.
Surveying and Polling: The necessity to meet people in person for a survey or any polling purpose can be avoided. You can do the job from the comfort of your home using Bulk SMS services.
Benefits of A2P SMS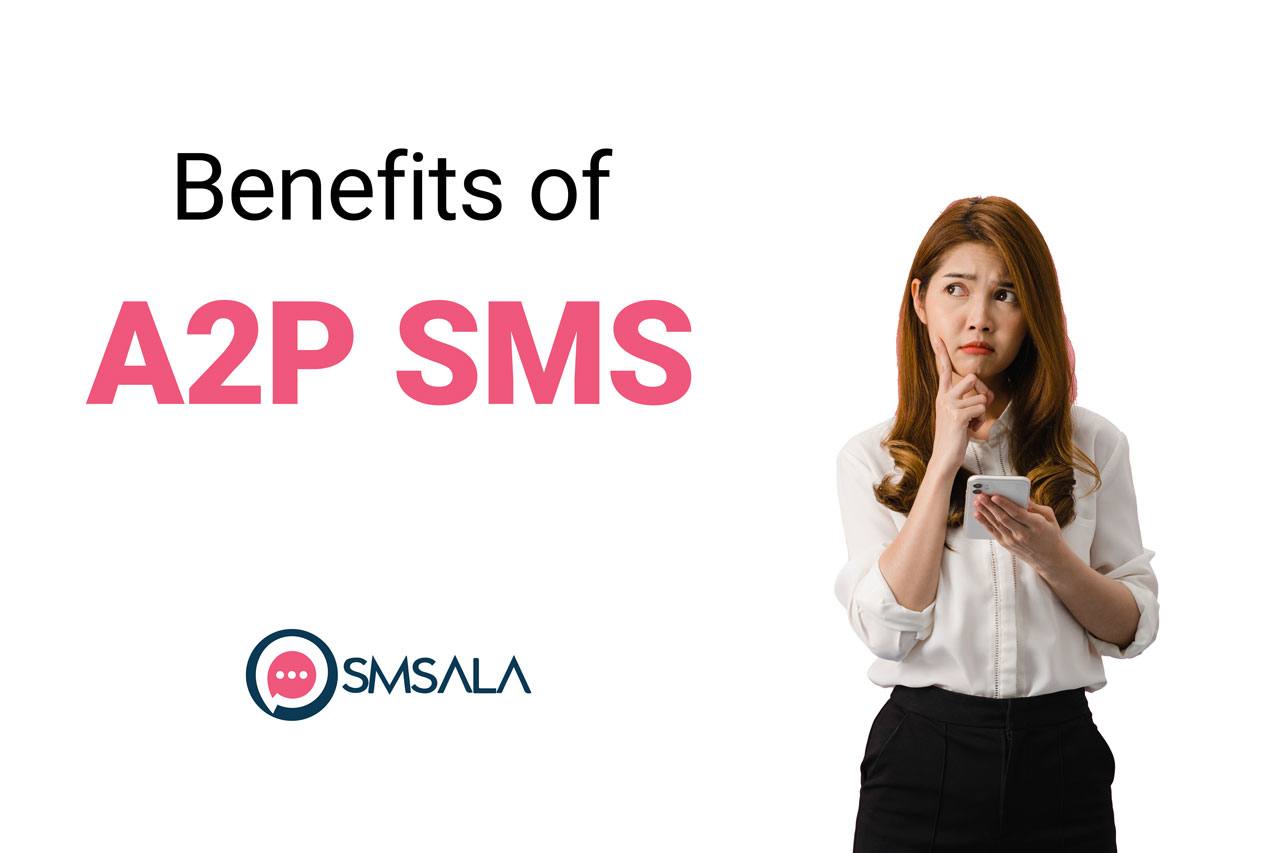 Unlike other marketing strategies, companies small and big that employ messaging channels have always an edge over competitors. Some are enumerated below:
Efficiency Surpasses others
Due to its high open rate, SMS has left behind others. According to a study, texts have a 98% open rate. Contrary to it email has a less than 30%. People tend to read and respond to SMS instead of emails that remain unattended for days together.
This is one of the cheapest ways to reach your customers. You don't have to spend a hefty sum on television, radio, billboards, and newspaper advertisements.
The success rate of SMS A2P is not matchable which is growing steadily without any interruption. Moreover, analysts have predicted an upward trend for the coming decade. According to an article published in Forbes, the author has predicted that SMS "will become its own distribution channel" in the future.
The speed of this form of communication is rarely matched by others. You can send thousands of messages in a jiffy.
Conclusion
Taking into consideration this cost-effective and streamlined channel, SMS API is by far the best marketing tool available for businesses to grow exponentially without hindrance.
Now if you want to utilize this channel for your business and reduce the daily hassle you are confronting,  then SMSala is the Bulk SMS provider you can rely on to begin the journey of A2P SMS. We give you the option to test our service for free to make the benefits of our service known to you