Is 10DLC a Way Out For Your Business?
For sending messages to customers anywhere in the world, businesses use different kinds of codes. The one that is neither costly nor less effective is 10DLC. This is way better than the toll-free numbers and closer to shortcodes, which are costly and not affordable for many enterprises.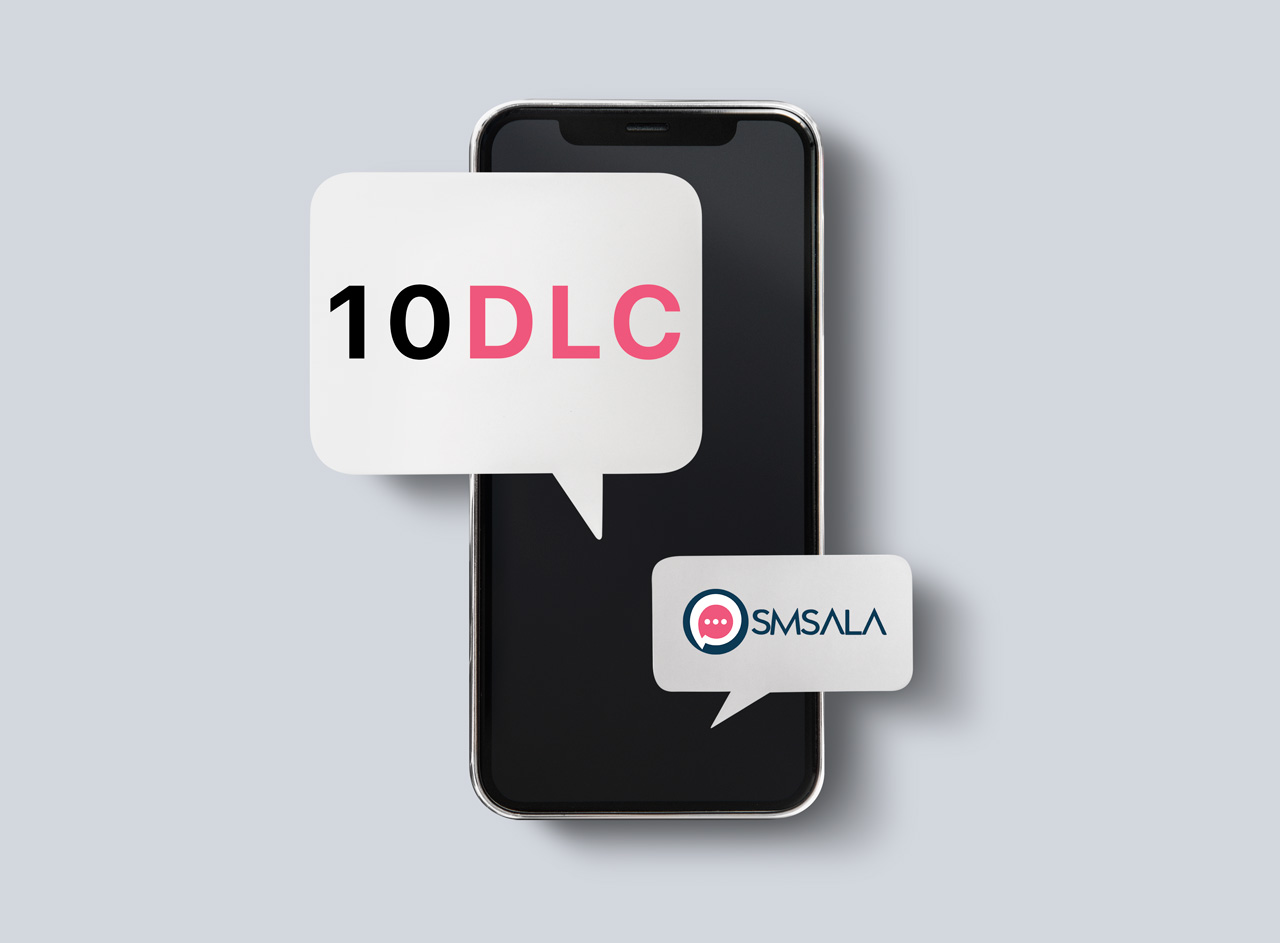 For communicating with a large chunk of clients, A2P messaging is what is the preferred option for many brands while promoting products or services. The good thing about A2P messaging is that the sender can send thousands of texts within no time without even having to manually type the message for all the receivers.
What is 10DLC?
In simple terms, these are local long codes that are sanctioned by network operators for A2P messaging. The best part about these numbers is that it supports a high volume of text messages. With this type of code, brands can easily communicate with their customers at a minimal cost.

What else than 10 DLC
Before getting into the benefits of 10DLC, let's find out what options were there before. Below are the ones that were usually used for sending out texts in bulk:
Local long codes: These are affordable standard phone numbers. However, they are suitable for person-to-person messaging, which is also called P2P messaging. A local long code can only support a few hundred messages per day. This is not what businesses will be employing to stay in touch with customers.
Shortcodes: These are 5 or 6-digit numbers that allow you to send millions of messages on a daily basis. But what makes it not the first choice of businesses is its cost and approval process that hinders many from purchasing it.
Toll-free long codes: These numbers are affordable for businesses to send thousands of messages per day. The approval is needed before starting the process of sending messages via these codes. Toll-free numbers have a foreign element in them and customers do not feel connected to these codes.
Advantages of 10DLC
Not only will enterprises be able to send thousands of messages with the help of 10DLC, but the costs are equally affordable for brands to use the 160-character channel for efficient communication.
Lower costs: Compared to other codes the cost is not very high and is way below what businesses have to pay for shortcodes. For those who cannot manage expensive shortcodes, this is the best alternative available.
Phenomenal Message Volume: The number of messages that can be sent via these codes is very high. When in use, the volume will not only be beneficial for brands with a global presence but those who have a limited reach geographically can also take advantage of this feature.
Exceptional Deliverability: Since 10DLCs are approved in advance by networks, texts sent via these codes are more likely to reach the recipient's end.
Bottomline
What 10DLCs does is that it offers the middle ground for those who neither want to compromise on quality nor want to acquire more expensive shortcodes for Bulk SMS Services.