Why VoIP Calling To Extend Reach
Like in other fields, the internet is helping businesses — big and small — in many ways to connect easily with customers all around the world. The archaic way of calling for business purposes is being replaced by VoIP calling which is cost-efficient and easy to manage for anyone interested in connecting over a call.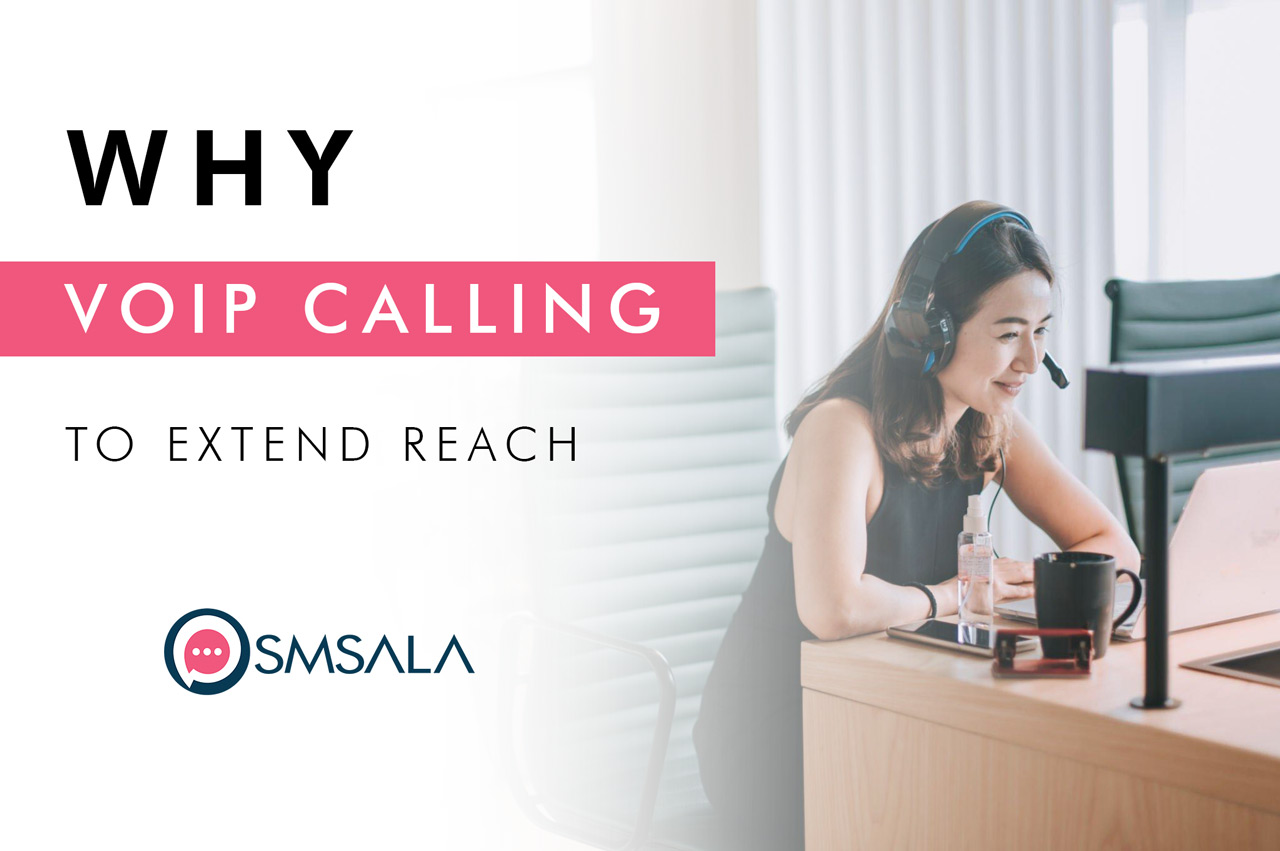 What separates VoIP calling from traditional calling is that we do not need wiring as is a prerequisite for a landline connection. Here most of the work is done online and brands communicating with clients use quality calling services as opposed to poorly managed traditional calls.
Since VoIP calls are more suitable with broadband, they are built upon SIP (Session Initiated Protocol) for good audio quality.
Benefits of VoIP Calling
Employing this type of calling service comes up with innumerable advantages for the overall growth of a firm or a newly established startup. Below we have listed some that stand out:
1) Easy Installation: This is one of the main reasons businesses are preferring this service. Here the necessity of installation is not what concerns the one choosing the service for better reach. It is all over the internet and no physical moving of equipment is required for the process to even start from scratch.
2) Virtual Phone Number: The need for having a sim card is not a prerequisite at all. The number is virtual and can be used anywhere. People using it ought not to be worried about the stealing of their sim cards. What makes it even more attractive is users are not bound by area or region where it will not work. With a virtual number and an internet connection, reach customers globally.
3) Cost Saving: Compared to other services, the VoIP calling service saves you in many ways. The investment and operational costs are way low than others.
4) Call Anyone, Anywhere: With these numbers, you can call anyone anywhere in the world. You do not have to face the limitations of normal sim cards which are operational in a certain area.
Features of VoIP
The service comes up with the much-required features for easy and smooth functioning. Here are the ones that stand out:
Auto Attendant: Who does not want to reply back instantly to customers? Well, with this automation you can reply even when you are not physically there. This feature is similar to an autoresponder in messaging.
3-Way Calling: With this feature, you can call more than two persons at a time. You can arrange a conference call for business purposes as well.
Remote Work: There is no need for a physical workspace to run the service. You can offer services from anywhere, given the internet connection is available.
No Fixed Address: For VoIP service, there is no need to have a fixed address.
Security: Cloud-based VoIP comes along with security that is paramount for any user on the internet.
Conclusion
The use of VoIP is very beneficial for reaching out to customers anywhere in the world at a minimal cost. However, there is also a possibility of spoofing which is called "Vishing" in internet calling terminology.