How Can SMS Url Shorteners Help You
To communicate their message effectively, businesses around the globe are heading in the direction of using SMS as a channel to market their products and services. Of late the need for Url shorteners has increased due to the restricted character length of SMS.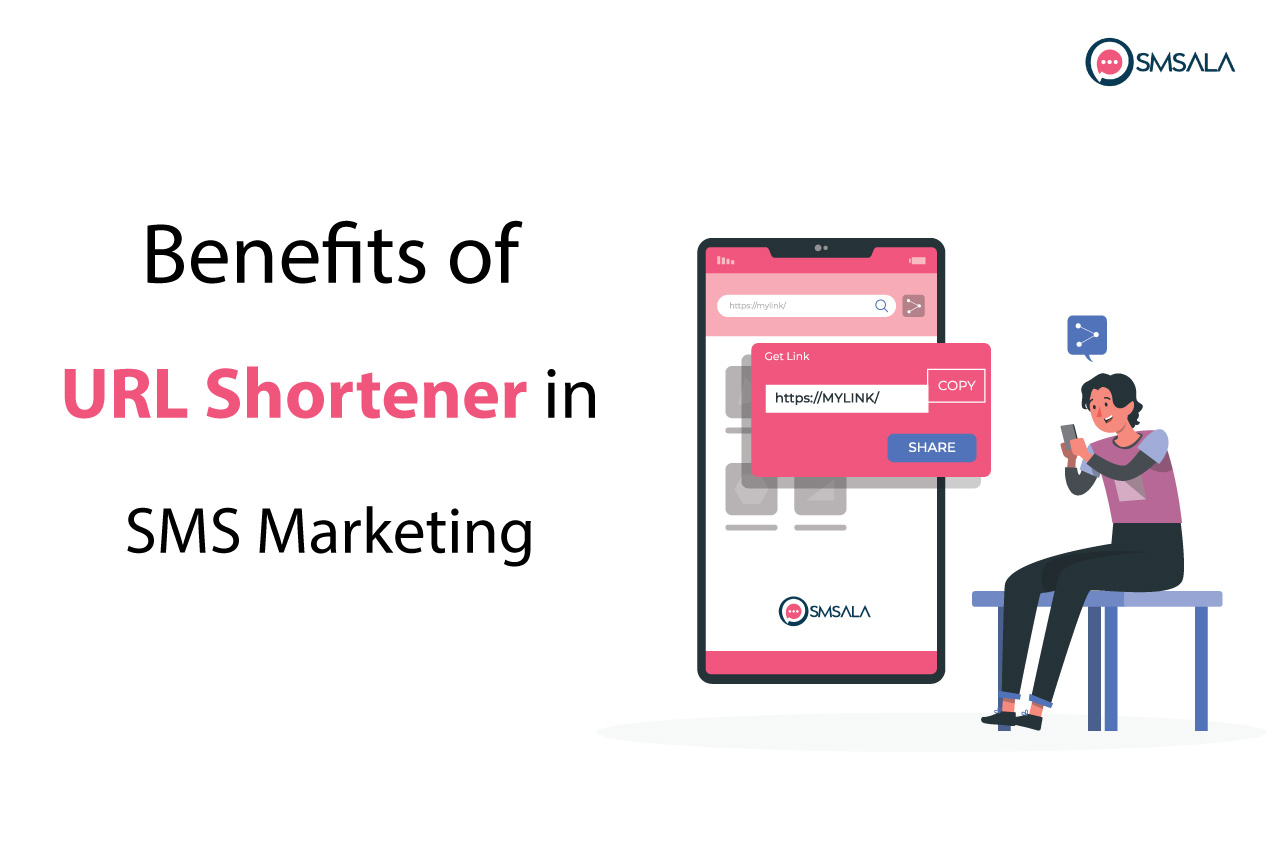 Usually, most messages have a character limit of 160 characters. This restriction has compelled many to be concise in messages and a lot of unnecessary stuff is excluded. While sending out a promotional sms, companies share a link to their website with the intention to draw customers to their site. Keeping in view the length, various shorteners are used to shorten the Url.
What do you mean by a URL Shortener?
It's a tool that is used to shorten the long URL. This helps you in easily redirect your clients to a website without using too many characters. You can customize your message and at the same time share a web address for the call to action purpose.
Advantages of Using an SMS URL Shortener
There are innumerable benefits linked to using the much sought-after SMS URLs. Some are outlined below:
Read More: SMS Marketing For Online Business
Don't compromise with the message
The good or according to many the bad feature of SMS is its character limit. One is forced to be concise and get across maximum in minimum words. While using a URL shortener for SMS, you can convey the information and for a bigger purpose add a link to your website for detailed a description of the services or products the company offers.
Short links are attractive
When a customer comes across a lengthy web address, he/she is usually repelled and there are very less chances of the link being clicked on. On the other hand, though people are drawn to shortened URL versions of a website. This is helpful for you as an entity to convey the message without letting the web addresses gobble up too many characters.
Track your campaigns
The URL link shorteners offer a kind of analytics, which can be used to track how well your campaigns are working. By having access to such metrics you can accordingly plan your future marketing strategies.
A chance to brand your SMS links
By employing this tool you can get a chance to brand your SMS link. Whatever content you share, you want to ensure people trust you and get to act according to your plans. This will make it easier for customers and in turn become a reason for the exponential growth of your company.
There are various link shorteners available in the market you can use to make the process smooth and one that can be relied on. Among them, Bitly and Rebrandly are being used a lot by corporations around the world. You can choose any one of them.
Conclusion
The use of website URL shorteners is the need of the hour for brands and businesses. This will ensure your message and the Return On Investment( ROI) are paying off as wished by the marketing team. Those who have led in this direction earlier than others are showing the way to those who are yet to start.