SMPP SMS Gateway Explained
Sending messages in bulk requires one to follow certain procedures or what is called in computing parlance the protocol. How is Bulk SMS sent by businesses to their customers via the SMS gateway? In this article, we will find out.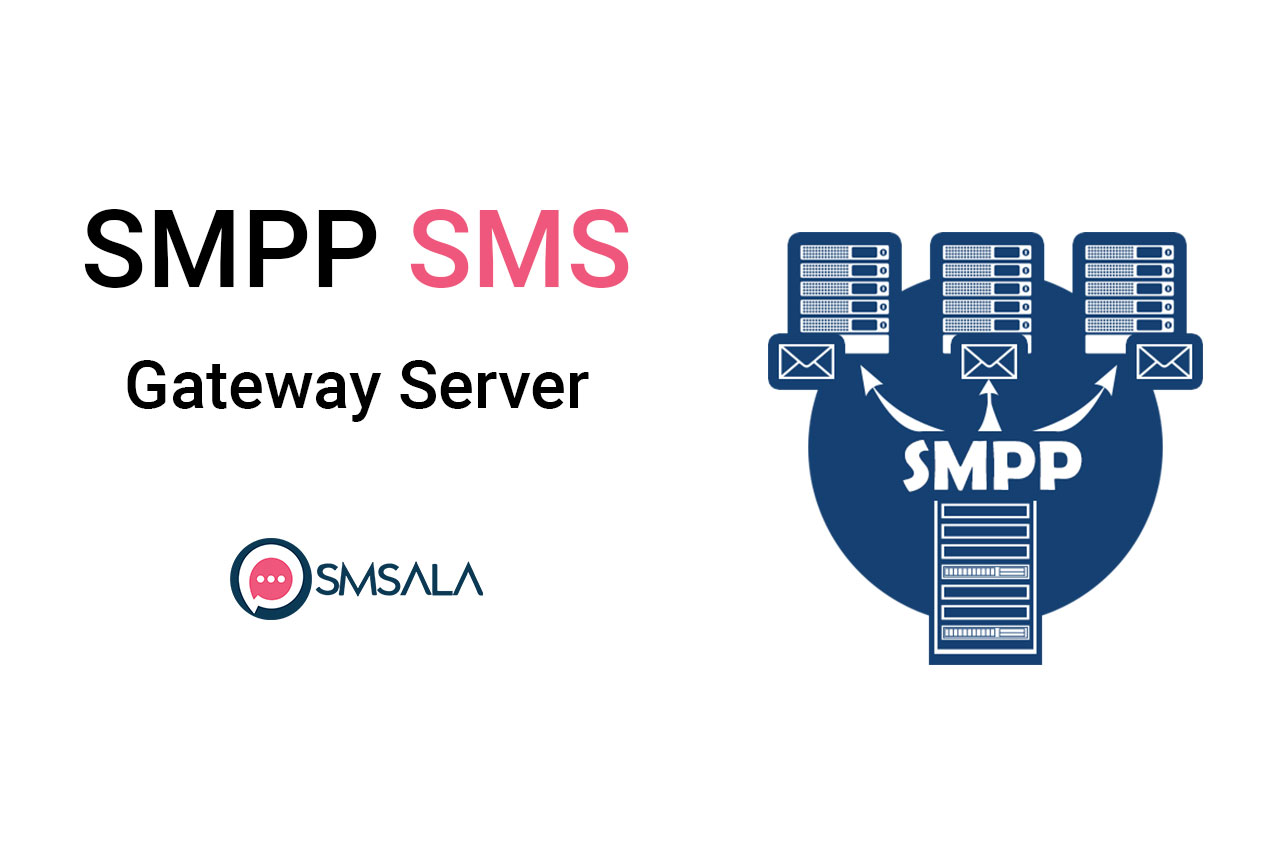 The journey from beginning to end is not as smooth as it appears. After tying up with a bulk sms provider, technically the process begins on both ends. To deliver messages to an intended target, the industry-standard protocol is followed called SMPP.
What is SMPP?
The Short Message Peer to Peer protocol in short SMPP is an open industry standard protocol created in a way to provide easy data communication interface for the transfer of SMS. In other words, the SMPP protocol allows for the transmission of a high volume of text messages.
Being able to carry any type of message, SMPP is used to transfer messages between Routing Entities, External Short Message Entities, and Short Message Service Centers.
Knowing very well the importance of SMS marketing, businesses, with the help of the SMPP protocol transfer messages with the SMS Service provider.
To send messages, entities use SMS sending applications. It is through this SMPP protocol that applications connect with SMS service providers.
Here the computer of the particular entity that sends messages is called the SMPP client. The system that is mandated to deliver messages to the mobile network is called the SMPP SMS server.
SMPP Gateway
The SMS delivery software installed on the computer of the entity is called
SMPP SMS Gateway
. It is through this software that businesses manage the transfer of messages. An SMPP gateway uses the SMPP protocol over the internet to send and receive messages.
Getting SMPP Gateway Address
For setting up the SMPP gateway you need the below-mentioned information from your SMS service provider:
Getting the IP address of the SMPP service is the first requirement to obtain a gateway address.
Second, on the list comes finding out the port number of their SMPP service.
Next in line comes asking for a username. This is usually referred to as SMPP system ID.
And finally, don't miss to ask for the password.
Some Other Requirements
For using the SMPP gateway, you are also required to be in possession of an SMS Sender ID. On the recipient's mobile phone, this sender ID will be displayed. It is through this ID a receiver can identify you from a plethora of messages he/she receives on daily basis.
You will be either given a phone number, an alphanumeric sender ID, or an SMS shortcode sender ID by the service provider. At times the service provider allows you to use any phone number or an alphanumeric of your choice.
Some Uses of SMPP
The application of SMPP is beyond imagination. One can use it for end number of purposes. Some have been enumerated below:
For promotional purposes, businesses send messages to loyal as well as prospective customers.
Confirmations sent via SMS are way better than shooting off an email. Hotels, airlines, restaurants, and many more can use it for immediate reminders.
Two-factor authentication is completed via SMS. This is mostly used by banks and financial institutions.