Scheduling Bulk SMS For Better Results
Going by the numbers regarding the efficiency of Bulk SMS for the exponential growth of businesses, it is a foregone conclusion that employing the channel has helped brands achieve the set targets without investing too much.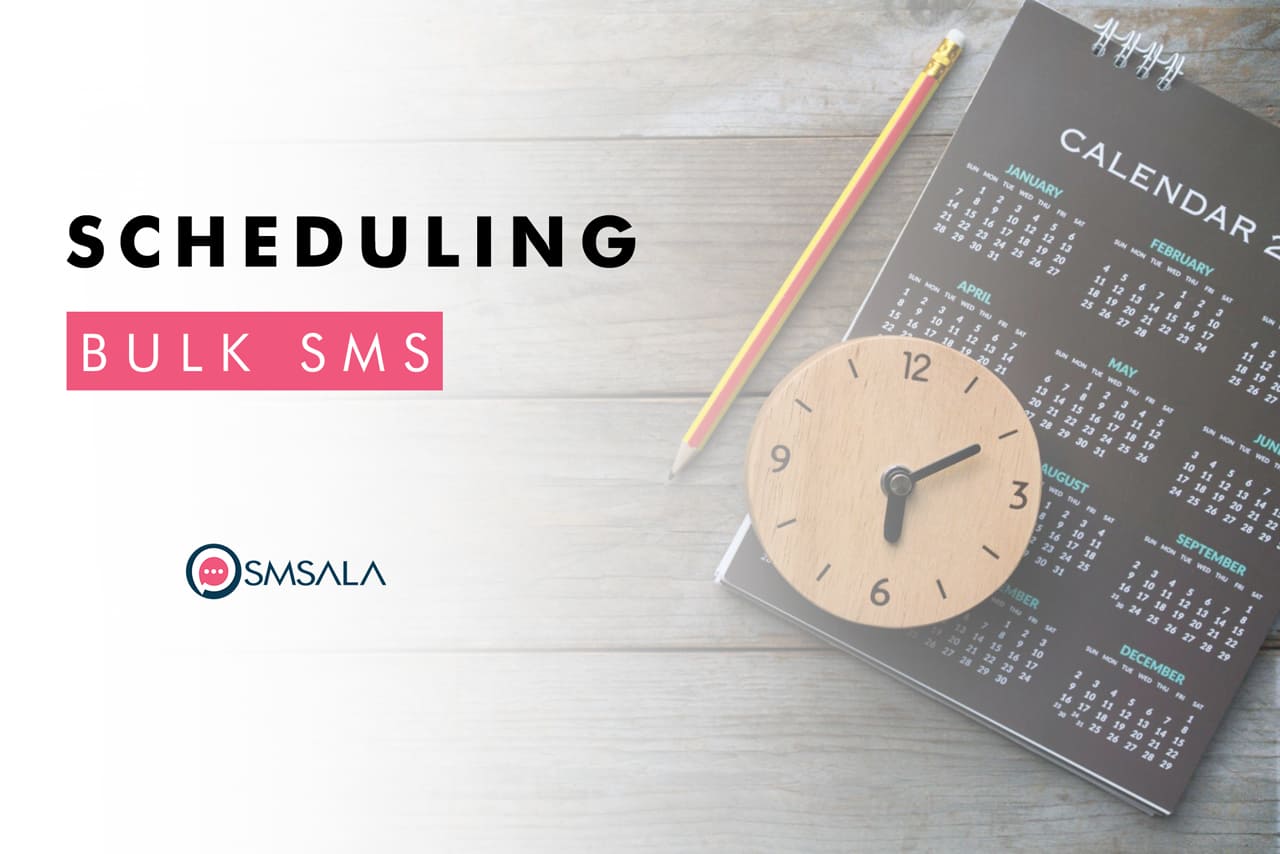 Keeping in view the preferences of customers in different time zones, scheduling a Bulk SMS campaign can be beneficial for both the sender and receiver of the marketing text. There are various reasons for choosing this option offered by a Bulk SMS provider.
The marketing team of the concerned company must be well informed regarding the preferences of the customers it serves. Sending a text on the client's birthday or on a special occasion will help the brand cultivate good relationships with customers from anywhere in the world.
For meeting such targets, knowing the days in advance will be more convenient and easy for the team in charge of reaching out to customers. With the feature of scheduling Bulk SMS in place, the job of the marketing team becomes easy. They are able to do essential work in advance and make the campaign more impactful by prior scheduling texts.
The Process of Scheduling Bulk SMS
Now, this all boils down to knowing the process of scheduling a Mass Text. How is all this done? Let us find out in the paragraphs that follow:
Before clicking on the send button, the process involves other mandatory steps to be followed discussed in this article. The marketing team can use the services of bulk SMS providers like SMSala that are efficient in delivering scheduled texts at a scale to anywhere in the world.
With this must-have feature, texts can be sent only to those you want to. This is the first step while scheduling bulk sms. The marketing team can divide the audience according to their plans in advance. From a list, only the selected ones will be receiving the targeted text. What must be remembered is that only the chosen ones and not the excluded ones will be part of the Bulk SMS campaign.
The second step in the process involves creating the message for the campaign to be delivered to all those that have been included in the list of receivers. It is this text that will display on the screens of receivers at the scheduled time.
This is the last of three steps involved in the process of scheduling Bulk SMS. Here you choose the date and time for the message to be sent. Once the date and time are set, you, as a sender, can click on the schedule message option available in the dashboard.
Once you are done with the process, you can focus on other important tasks at hand. If you are looking for a Bulk SMS provider that will help you in reaching out to customers at will, SMSala is the sms service provider you can rely on.