Why Consider Rich Media Messaging
The abundance of smartphones has opened many options not only for those who handle them day in and day out but for businesses — looking for a more interactive way to connect with customers — the options and choice to choose from has widened over the last several years.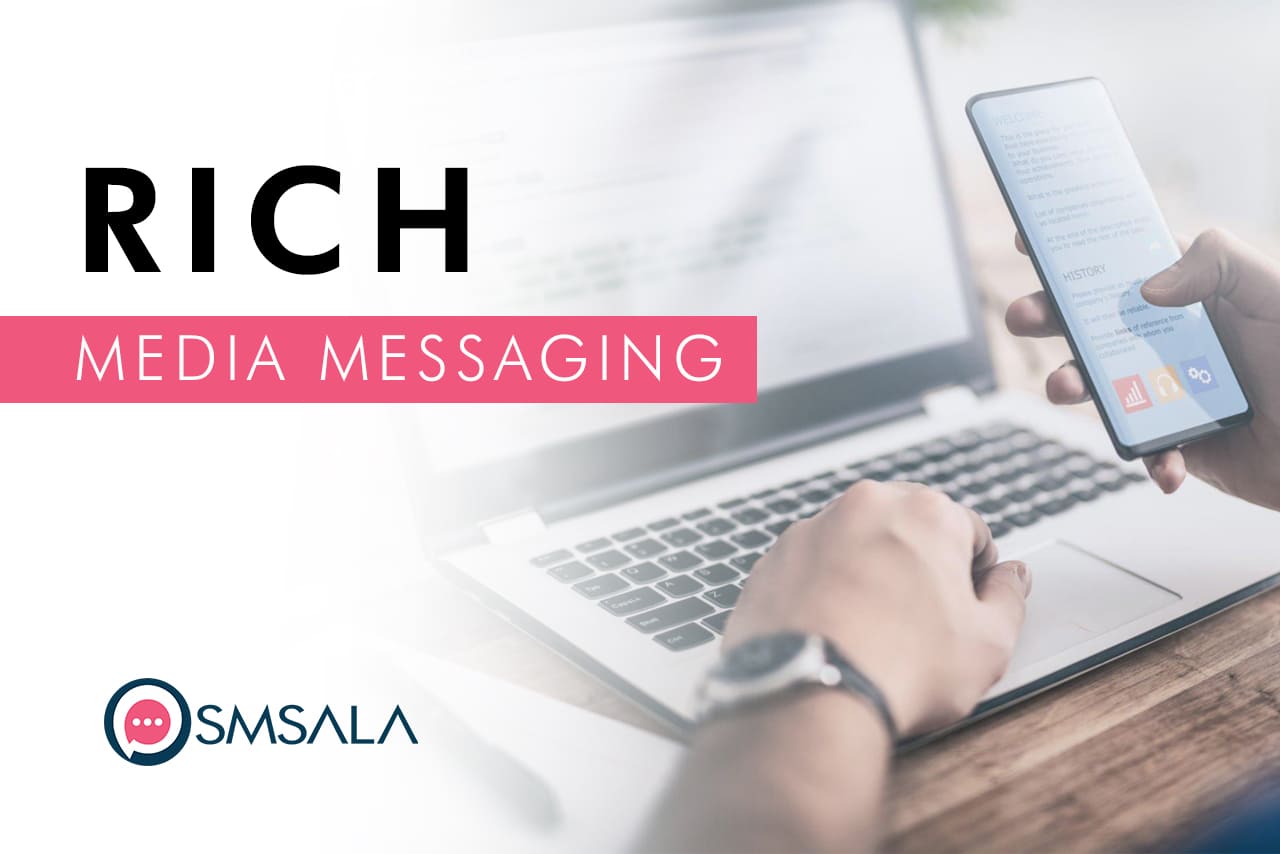 Knowing very well the efficiency of Bulk SMS, brands are looking to make the channel way more productive by investing in Rich Media Messaging. The possibilities in Rich Media Messaging are aplenty to enhance the operational efficiency of SMS that we all know.
But to know this concept of RMM in detail, let's dive in and find out what it is and why people are shifting to this lesser-known part of the 160-character length channel.
Also Read: RCS Messaging
What is Rich Media Messaging
This is a method of getting in touch with customers by adding images, coupons, videos, and newsletters. The content is not just limited to text but with the addition of these rich features, the sent message is made more attractive for the receiver.
With such an addition to SMS, brands and firms are not only able to increase click-through rates but they are also able to track and analyze the traffic while reading the receipts.
Why Choose Rich Media Messaging
The reasons behind choosing RMM are many but here we will point out a few exceptional ones:
The messages sent via this channel have always been opened instantly by receivers. As per various studies done on the subject, the open rate is nearly cent percent. Moreover, the messages are read within the first three minutes of being received. This is why many have found it the go-to channel for communicating with customers.
The chances of messages being opened instantly increase tremendously with the addition of Rich media messaging. People tend to get fascinated with attractive images and videos. The concern of many when it comes to email is addressed here in the enhanced form of SMS.
Once the message is sent, within seconds the receiver receives the message. Unlike email where there is a need for an internet connection, to deliver texts there is no such necessity for the receiver to go through the content of the message.
Where RMM Can Be Utilized
The usage of Rich media messaging in various sectors can be very beneficial. Among those who employ this efficient channel are colleges, businesses, and political parties while canvassing. To lead more and more customers toward the desired action, using RMM will be helpful for anyone looking to grow exponentially.
Instead of sending long, mostly-unopened emails, sending a rich media message has proven to be productive for the success of marketing campaigns.
Bottomline
Rich Media Messaging is proving instrumental for all those using it at the earliest. This lets brands interact more efficiently with customers and leave a lasting impact on those who receive such texts. Employing RMM for a higher return on investment is highly recommended for those looking to expand beyond the set boundaries.