P2P Messaging in The Age of Smartphones
Before we got to where we are now in terms of messaging, people were mainly using SMS to interact with each other other than of course, calling. Since the inception of the 160-character length channel, P2P messaging, till a few years ago, was dominant.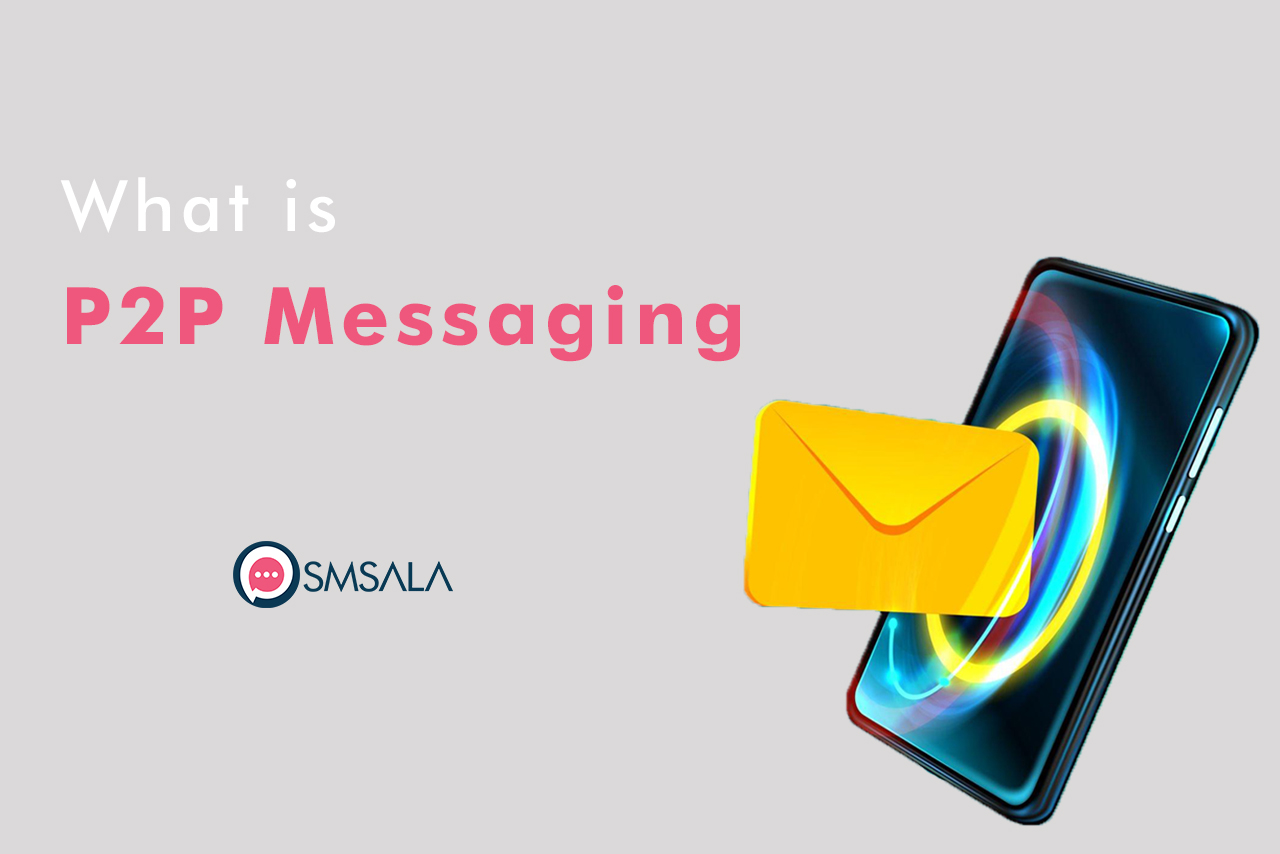 However, with other messaging channels entering the field after the abundance of smartphones, P2P or person-to-person messaging has been pushed to the backseat. Now, people have feature-rich messaging apps to get in touch with nears and dears. The restriction on length is no longer the issue, for users can send not only pictures but videos and large files can be shared at the same time.
Signup & Test Bulk SMS Service For Free: Click Here
Has the proliferation of messaging apps clouded P2P SMS to a point of no return? Or is the channel still wading through and giving a tough time to others in the competition?
Let us find out in detail about P2P Messaging.
What is P2P Messaging?
The type of messaging where two individuals interact with each other using SMS medium. Here the origination, as well as termination, is the user's mobile phone. In other words, messages are sent and received on the user's mobile phone.
This type of messaging ought not to be confused with A2P messaging which is used by businesses to get in touch with customers. The difference is that in A2P we send messages in bulk unlike in P2P. Moreover, another important difference between the two is that we type manually for peer-to-peer messaging and automate it for API messaging.
Why P2P Messaging
What separates this type of messaging from others is that people do not need to install a different app for the process of sending and receiving to begin. From a feature phone to the latest smartphone, all phones support SMS. This presence makes it universal.
With the kind of open rate SMS has, there is no alternative to this channel even in the world engulfed by the internet. If you have to share any information or an emergency update with a relative or a friend, this 160-character channel is the most reliable one.
Although usage has declined over the years, SMS is still preferred a lot by people all around the world. Writing it off only because people have shifted to other feature-rich messaging apps is not justified at all.
Takeaway
If we do not have internet access, SMS is what can be used to get in touch with our loved ones in emergency situations. P2P messaging may no longer be in fashion but the effectiveness of the cost-efficient channel is what no one can deny and hence the usage will continue unhampered in times to come.