Future of The Mobile Economy
With the ever-growing use of the internet in the last decade or so, the number of mobile users is growing manifold. The number of Smartphone users around the globe at present is close to 7 billion users.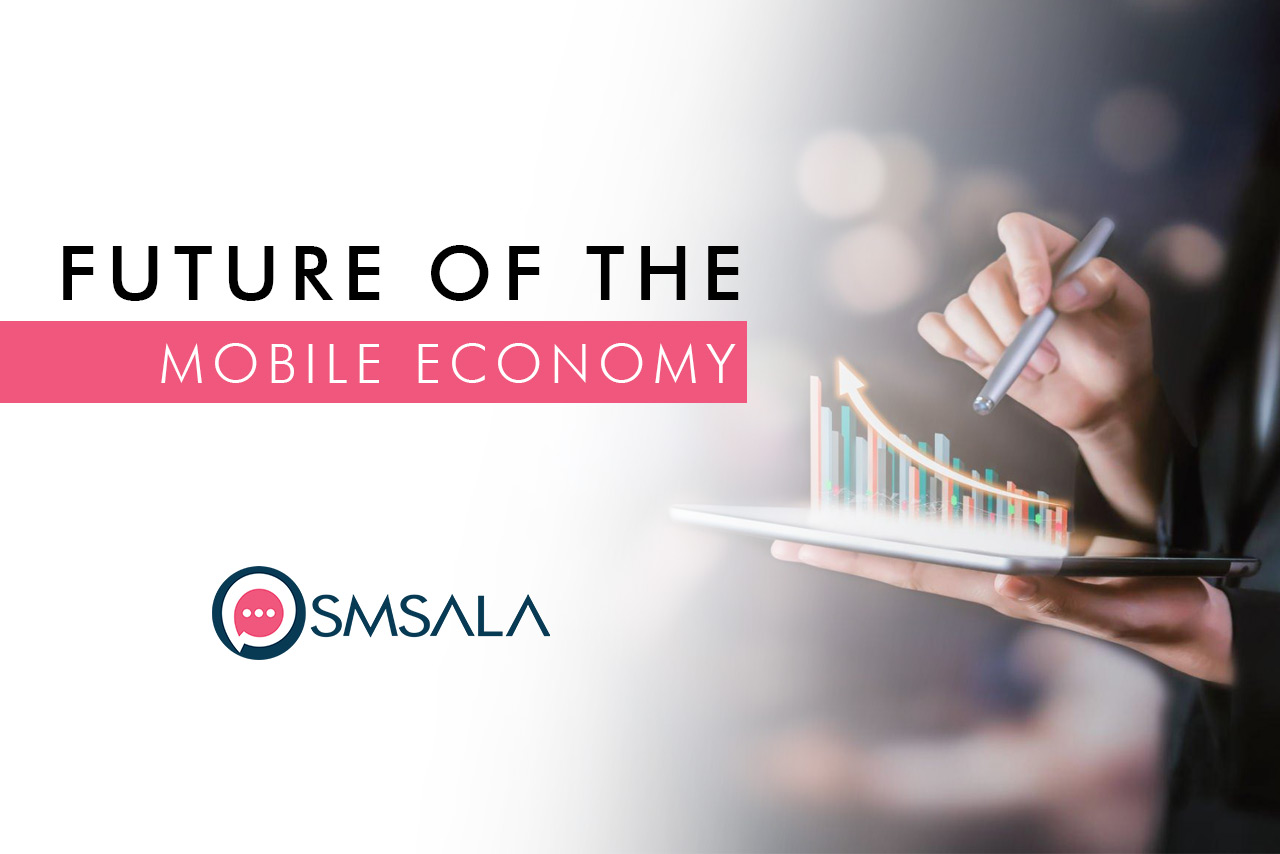 According to Statista, 83.32% of the world's population owns smartphones. Among the countries with the highest number of users are China, India, and the United States of America.
Also Read: What is Mobile Marketing
People Prefer Mobile Economy
The increasing reliance on smartphones has made people shift their access to the internet from desktops to mobile phones. Now people more often than not access the internet via easy-to-use smartphones wherever they go. Now with the proliferation of these phones and internet penetration, people in china spend 72% of their time on these mobile devices compared to 27.4% on the desktop.
This shift in preference from the consumer's end needs to be acknowledged by businesses of all sizes if they want to flourish in the coming times. Not only shopping online, placing an order, or booking a room in a five-star hotel, people are doing most of their activities using mobile phones for ease and convenience. This in turn compels other players in the respective industries to shift and embrace the mobile economy which is expected to grow manifold in the coming times.
Employee Preference is Changing
Knowing the power and utility of mobile phones, companies are allowing their workforce to shift from desktops and get the work done as is convenient to the staff. According to one survey, employees are not at their desks 50-60 percent of the time. More and more are completing tasks while away from their desks. Another study on the mobile economy comes up with the conclusion that nearly 70% of employees are using the same phone for personal and official use. 
As per 72% of executives, the need for mobile employees will increase in the next few years. This is also because more and more companies nowadays prefer freelancers over permanent employees. The Return on Investment is what is considered for this shift in preference.
Conclusion
There is no doubt that in the coming years, the shift to the mobile economy will be complete. For businesses that do not accept the change and stick to outdated ways of connecting with customers, the future appears bleak.