Why Whatsapp Business API is Becoming The Go-to Channel
One of the most used messaging platforms from the last several years is, without a doubt, Facebook-owned Whatsapp. With the internet reaching every nook and cranny of the world, the users are growing rapidly all over and businesses of all sizes are pouncing on the opportunity to use the Whatsapp Business API for widening the customer base along with business communication purposes.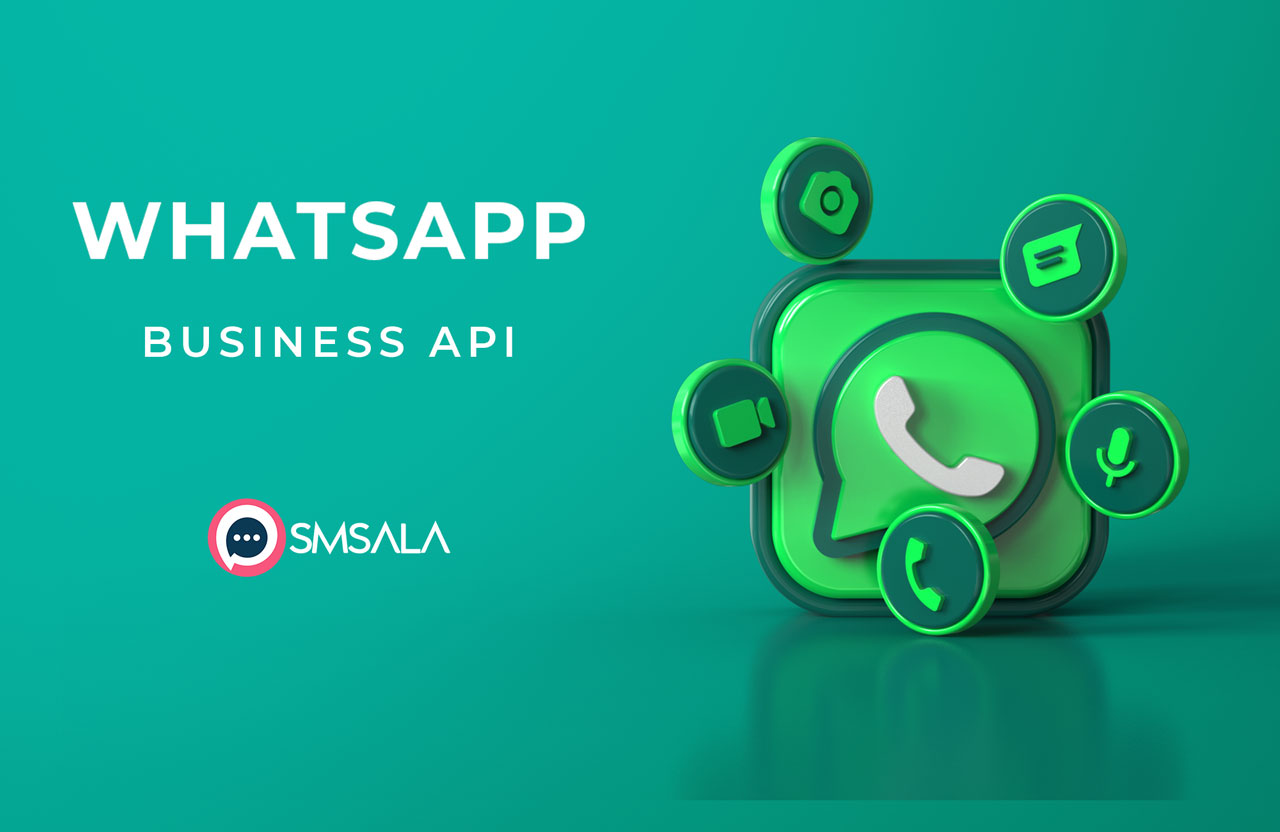 In this article, you will be familiarized with the use and importance of Whatsapp Business API and how better an option it is for medium and large-scale enterprises and firms
Let's dive in and find out all that you need to know.
Whatsapp for Business Operations
Way back in 2018, Facebook brought to the fore, Whatsapp Business API for large-scale businesses anywhere in the world. In comparison to the Whatsapp business, this serves the best companies of large sizes.
Employing this channel helps in automating communications which takes a toll not only on the human resources of the firm but also on the financial side of the company.
For small businesses, Whatsapp business is a more viable option but for corporations with high-scale operations, Whatsapp API is the preferred choice.
Explaining Whatsapp Business API
As the Whatsapp business was not meeting the demands of medium and large-scale businesses, the need to introduce Whatsapp Business API was felt. What makes it more viable is that firms can automate communications and meet the demands of innumerable customers at the same time.
The Whatsapp chatbot, automated replies, and interactive messaging features are what makes it the most preferred option all over the world. The possibility of multiple log-ins is also there in this channel.
Like business Whatsapp, this is end-to-end encrypted along with being fast, secure, and highly reliable. Multilingual support is also there. Another essential feature that differentiates Whatsapp API from Whatsapp business is that you will be able to send bulk sms.
For businesses to make use of Whatsapp API, getting in touch with Business Solution Providers is the prerequisite. You cannot use it without integrating it into business software. This is because there is no app or any kind of front-end user interface.
Features of WhatsApp Business API
There are several enticing features in this channel that are luring new and established startups to make it a line of connection with customers. Some have been listed below:
1) Whatsapp chatbot and reciprocal message support
As discussed above, the chatbot option has been added by Whatsapp for an easy and smooth flow of communication.
2) Much awaited green tick for verified business profile
With this in place, you ensure you are verified and the credibility is depicted. The badge confirms the authenticity of the said business.
3) No App is required
You will not be using this via an app. In other words, the necessity of installing an app is done away with. You will simply integrate it with the help of Business Solution Providers.
4) Multi-agent support 
Handling customer issues will not be a burden anymore, but it will be a task worth taking. It will solve problems that were difficult to handle for an individual agent.
Conclusion
From small enterprises to Unicorns, all are shifting and leveraging the benefits offered by Whatsapp Business API, a channel that is slowly making its way and becoming an integral part of the marketing and promotional activities of companies around the world.