Text Messages For Wedding Invitations
One of the most important turning points in one's life is the moment someone gets married and begins a new journey in life that holds innumerable surprises coupled with inescapable ups and downs.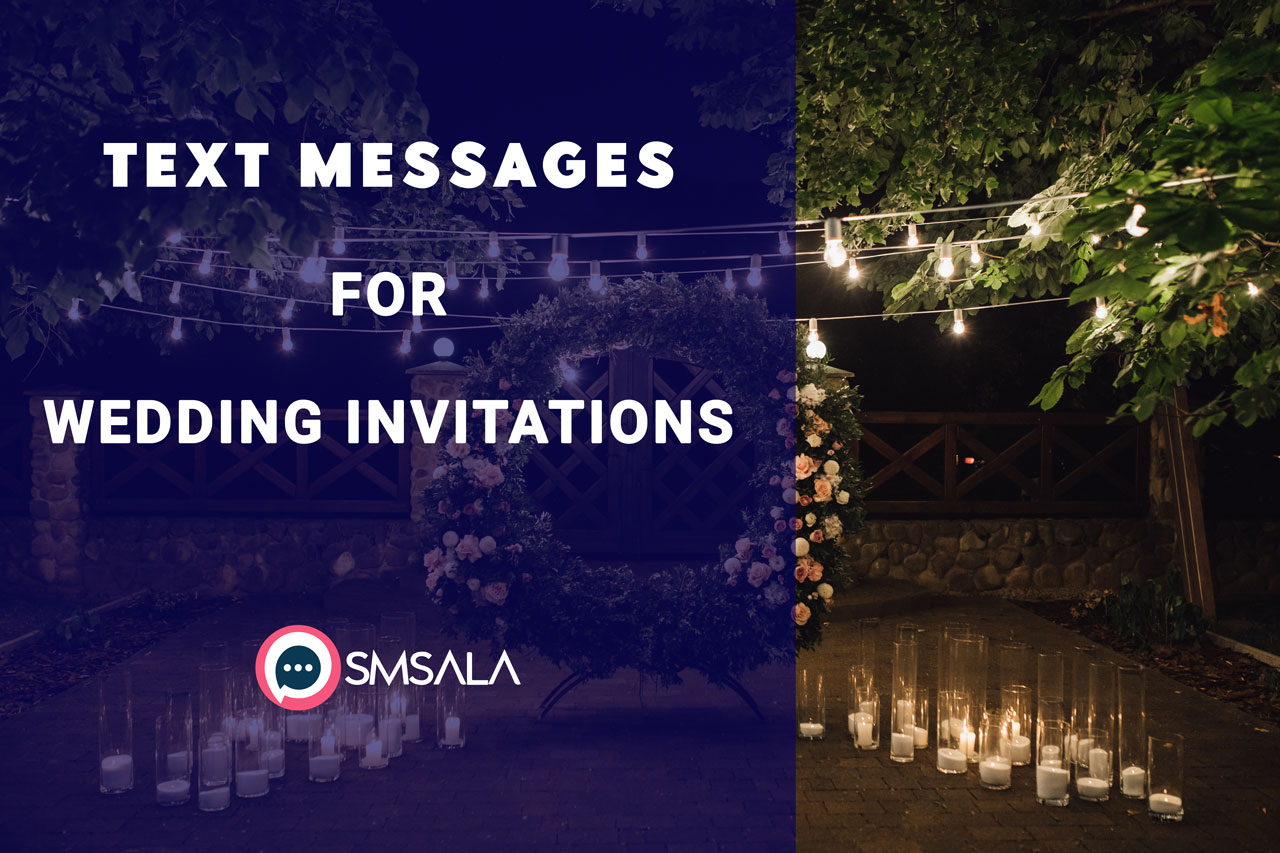 As peak wedding season ( when most of the marriages take place) is going on with Shehnai and drums beating all around, the choice is of the host to decide on how to invite the guests and add charm to the once-in-a-lifetime event. The best channel to communicate to all your nears and dears about this new chapter is through customized wedding invitation text messages.
Through these messages, you convey to the recipient how important their presence is on your big day. All the preparations come to fruition if the ones who were invited make it to the ceremony.
Now if you are stuck on how to invite your relatives and friends far away from you, we have assembled varied types of wedding invitation texts including formal and informal, not missing the special messages for your childhood buddies.
Some Unparalleled Text Messages For Wedding Invitations
When inviting your nears and dears, cold invitations are not enough. If your message is bereft of any feelings and emotions, the recipient does not feel connected. To make the invitation more personal and one to be valued by the invitee, below are some texts you can use while calling upon others to your marriage ceremony:
Sample for your close friend who has always stood by you.
Dear Majid, I cannot think of this auspicious occasion without your presence. I hope you will make it to the ceremony on the scheduled date.
To a childhood friend with whom you share unforgettable memories
My dear Zaid, I know we could not have a get-together after you left for your studies in the US. But now I want you to grace this all-important big day of my life. Don't forget I am waiting
As parents when you invite your friends to the wedding ceremony of your son/daughter
Dear friends, We would like you to witness the wedding ceremony of our daughter, which we expect will remain worth recalling not only for you but for the newlywed couple as well.
Invitation sample for the disenchanted relative (Brother)
Hi Shahid, Expect all is going well. I know we are not on talking terms for the last couple of months. But this is an occasion to leave behind all the resentments and be part of the auspicious occasion. You have brought up Nazish, if you will not be there she will feel something amiss.
Inviting your colleagues
Dear team members, I would like all of you to be there for the all-important wedding ceremony. I will be thankful to you if you can join in on the scheduled day.
Now if you want to invite your nears and dears, then SMSala is the Bulk SMS provider you can rely on for inviting on this auspicious occasion.