Increasing SMS Marketing Conversions
For every business's marketing campaign — small or big — the end purpose is always to garner more and more customers. As a brand offering services or products, you want customers lining in for the latest deals and discounts.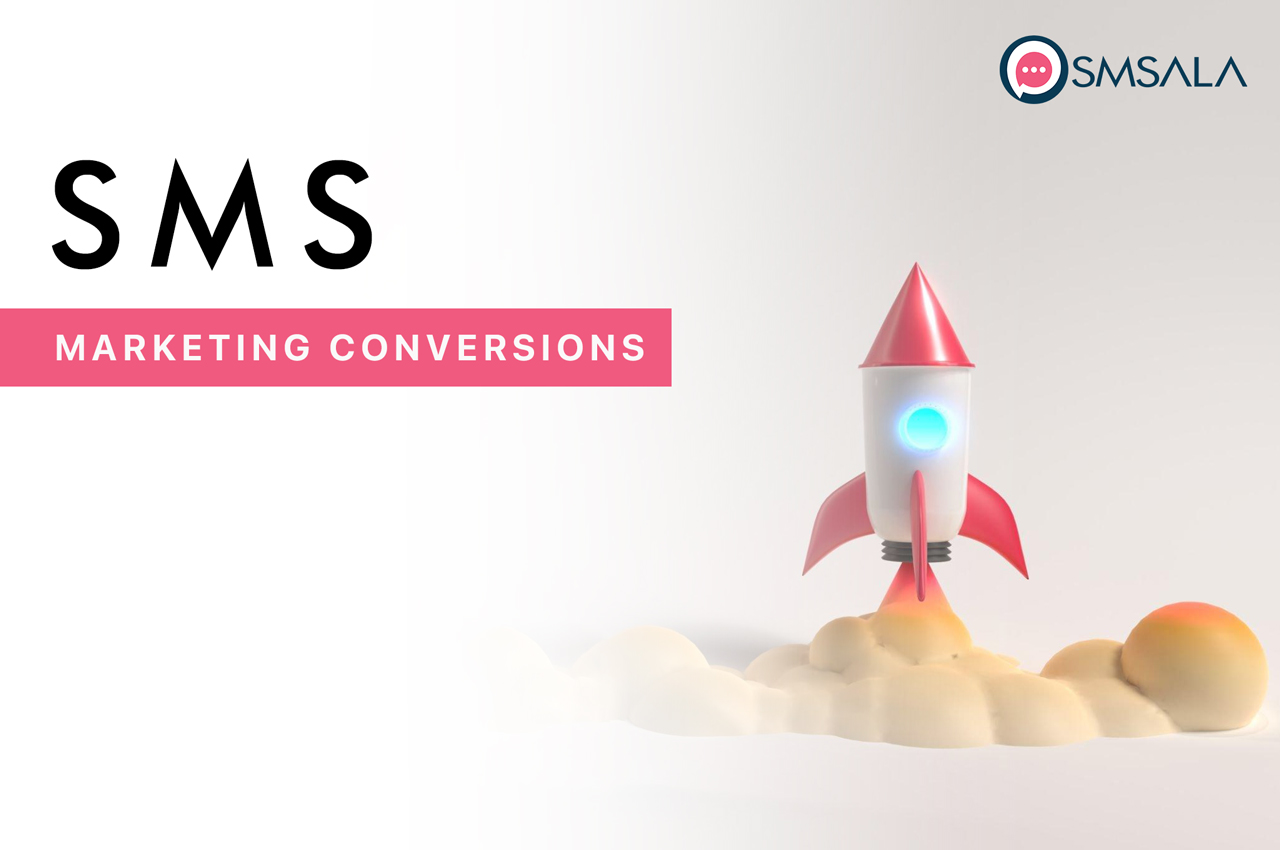 But how brands convert prospective clients into loyal customers is worth taking note of. In the present era when there is an abundance of communication channels, the old-fashioned SMS is, according to experts, still ruling the rooster. This channel has proven its effectiveness by having an almost cent percent open rate.
Although sent messages are read instantly, the concern of every business is increasing conversions with SMS marketing campaigns.
Ways to Increase Conversions
To address this, let us delve into what ought to be done to increase conversions for the exponential growth of a business while using one of the cheapest channels available.
The best way to not only leave a lasting impression but also increase the chances of conversion is to come up with a marketing strategy that makes you unique. This is thought to be the most viable way to grab attention and convert the prospective client into a loyal customer.
Another way to increase conversions is to use the website links of your brand. This ensures easy association of people with your concerned brand.
Moreover, by using the name of your brand in URLs, the chances of spam are reduced.
While reaching out to customers, the way to pull them is to present what others do not. For this, analyzing competitors is the most preferred way out. Further, these discounts must be unique in every way possible.
Increasing the number of texts
Although sending too many messages is highly uncalled for. But sending very few can be disastrous for the brand. Reminding prospective customers about your products and services periodically is a must initially. You do not want to lose out on every opportunity that is presented.
Note: Avoid bombarding your clients with too many promotional messages. This may force them to opt-out.
The language of the commoner
While texting your customers, using the language of the audience is what will always increase the conversion. It is because people easily connect with the language they use on daily basis. Being too formal may not attract but the informal language has always grabbed the attention and customers feel the association.
Takeaway
All the hard work of the marketing team will come to fruition if more and more people convert into customers. But to achieve the desired results, following the above-mentioned points will surely help while using the cost-efficient channel for promotional purposes.